To start, grow and sustain their businesses, young people need skills, access to market, and start-up kits. For many young entrepreneurs, this is a huge challenge. Young people empowered with skills find it extremely hard to start a business because of the lack of start-up support.
The International Trade Centre with funding from the European Union developed a funding model for TVET training – the Skills for Youth Employment (SkYE) Fund – to address this challenge and more. The SkYE Fund is a results-based competitive funding model that ensures training graduates meet industry requirements, or in the case of self-employment, successfully meet market opportunities.
At a ceremony held at Sterling Technical Training Centre, through its EU-funded Youth Empowerment Project and Jobs Skills and Finance Programme, the International Trade Centre handed over toolkits to 300 TVET graduates through the SkYE Fund to promote self-employment.
The beneficiaries – all TVET graduates – were supported by the International Trade Centre. And they have demonstrated excellence in coursework and are interested in starting a business.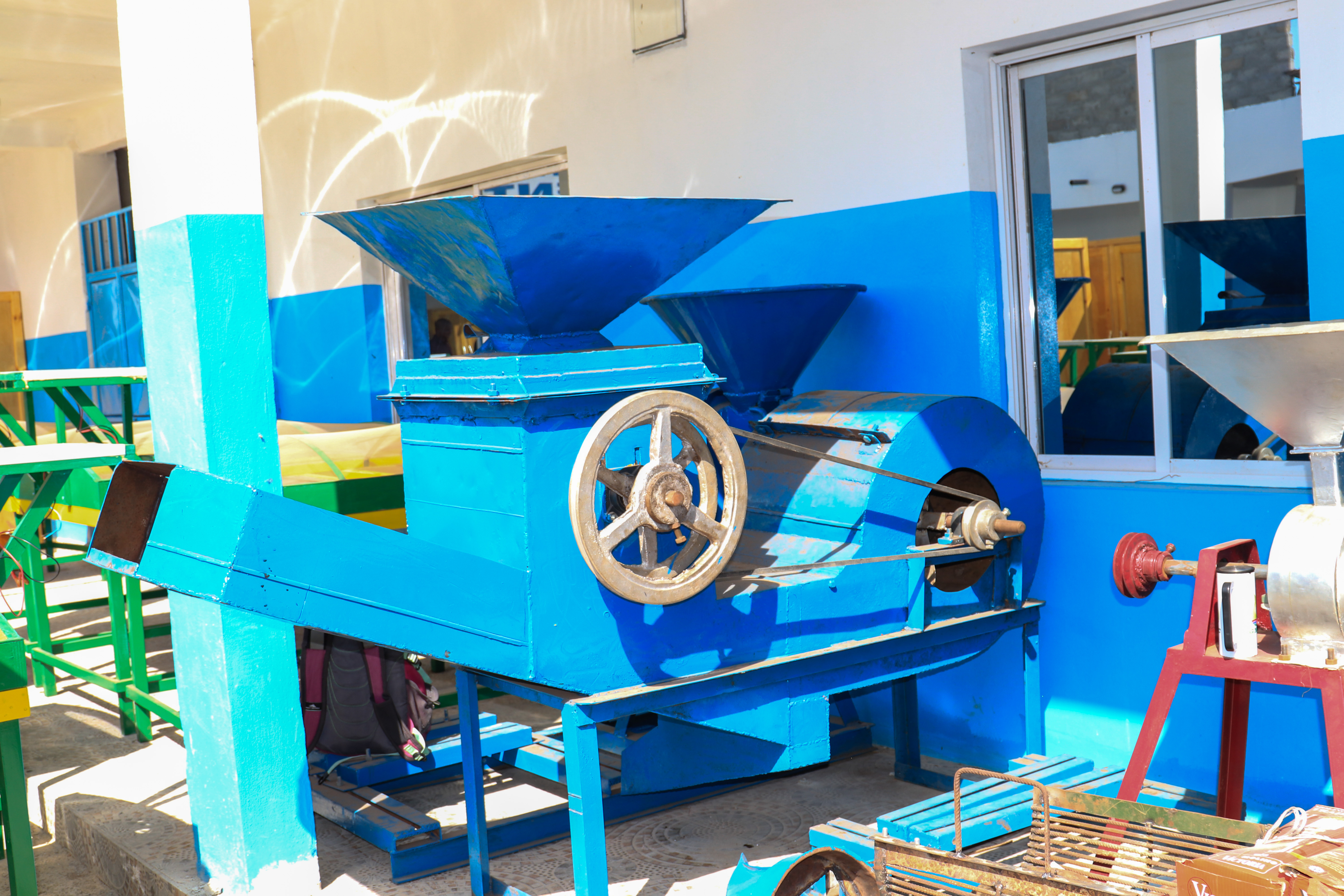 Start-up support
Speaking at the handing-over ceremony, the Technical and Monitoring and Evaluation Officer at the International Trade Centre, Modou Touray, highlighted the significance of the funding model saying since its launch a good number of young people and women have benefitted from the initiative.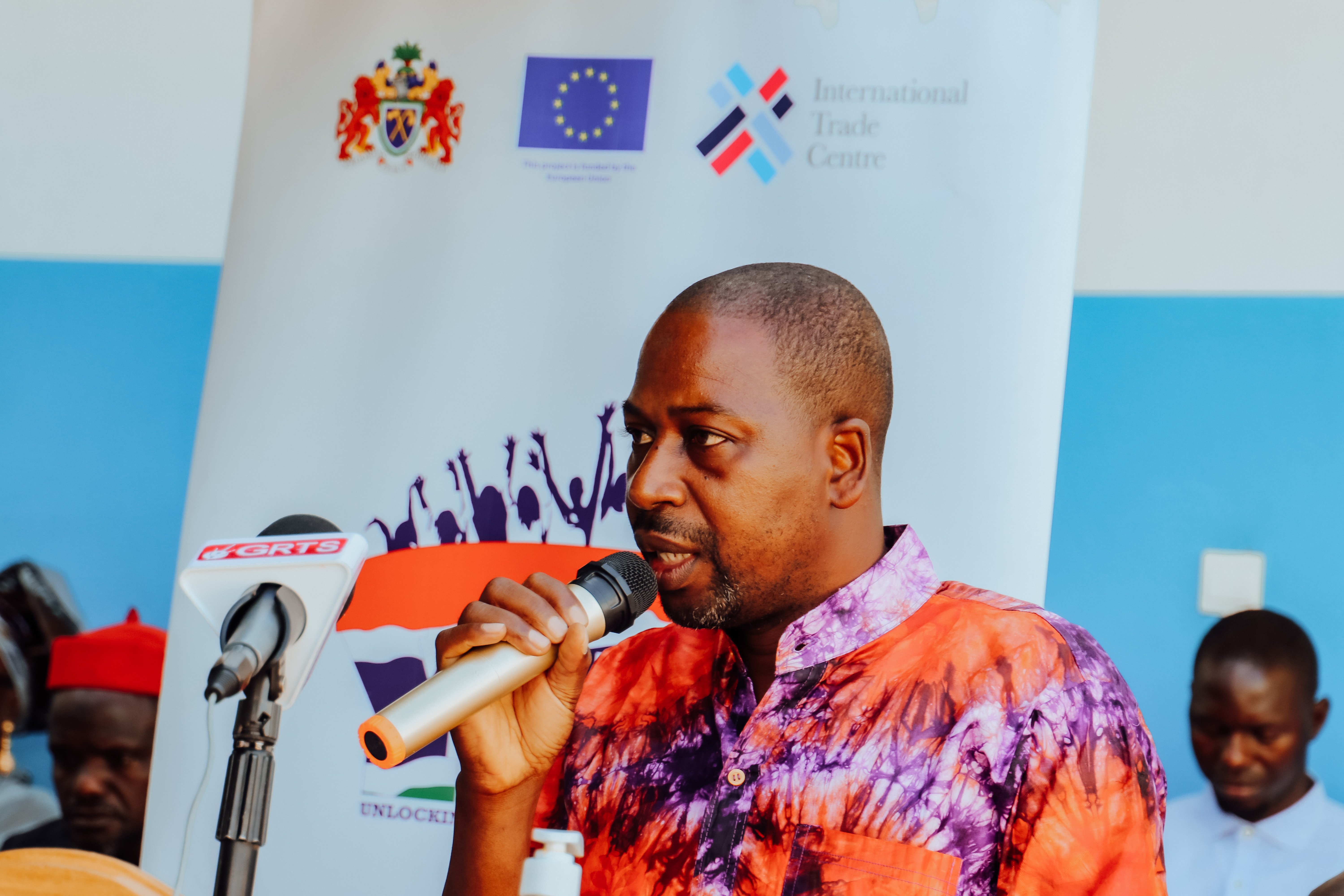 Modou Touray
"Since the launch of the SkYE Fund in 2018, more than 2500 women and youth who were not in employment, education, or training have acquired competencies in different skills areas," says Mr. Touray.
Minister Pierre Gomez, Minister of Higher Education, Research Science and Technology urged the beneficiaries to make good use of the start-up kits they are supported with. "I urge all of you to use this support to further your career and grow your business. It is not through our voices, but it is through the actions that we value the support. I also encourage you to keep investing in your knowledge and skills."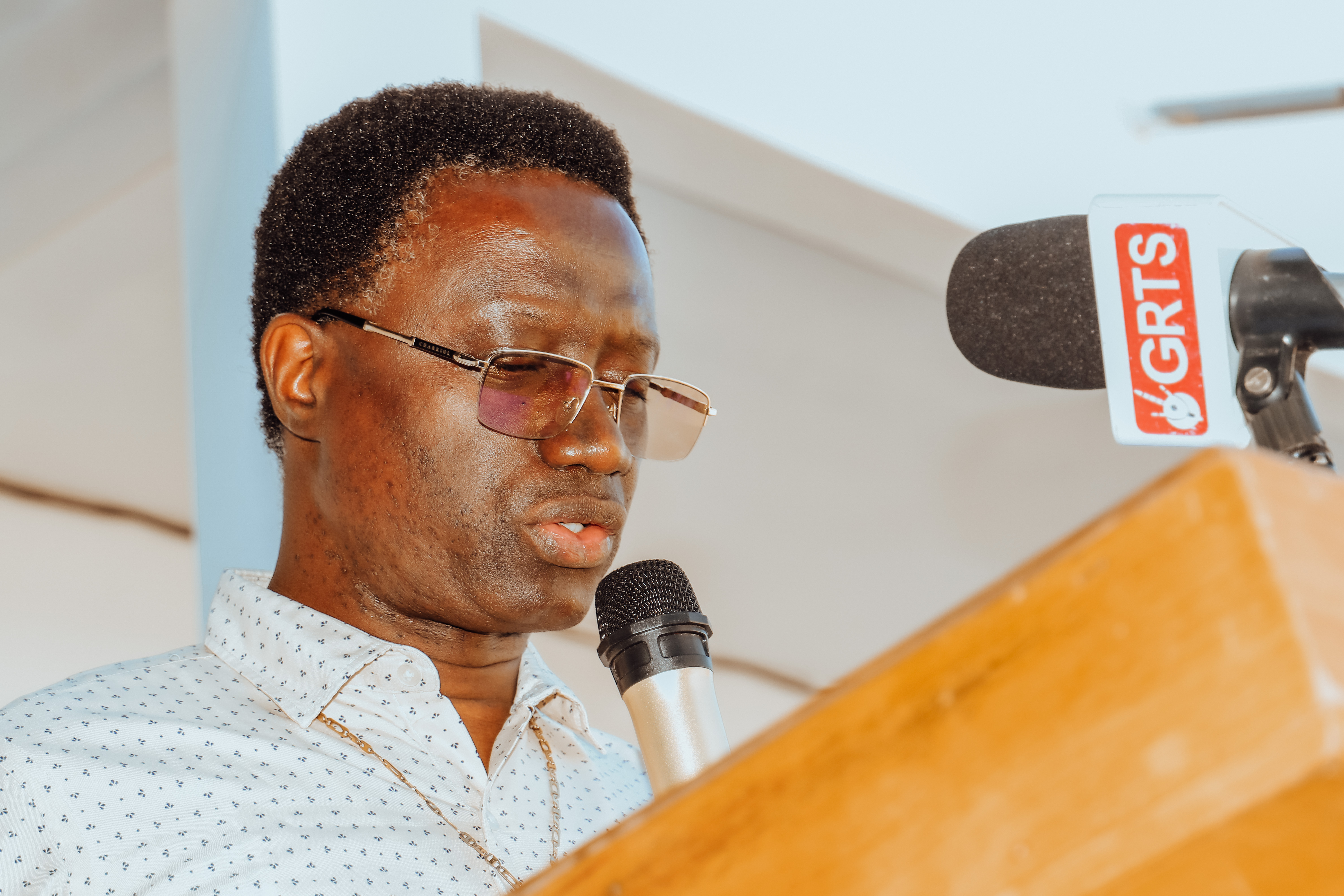 Hon. Pierre Gomez
Aisha Sillah reiterated the European Union in The Gambia`s commitment to supporting efforts aimed at promoting sustainable economic development. She shared: "We will continue to support innovative approaches to support skills development that will ensure young people find jobs, that they can add value to products and services and can generate wealth for themselves and The Gambia."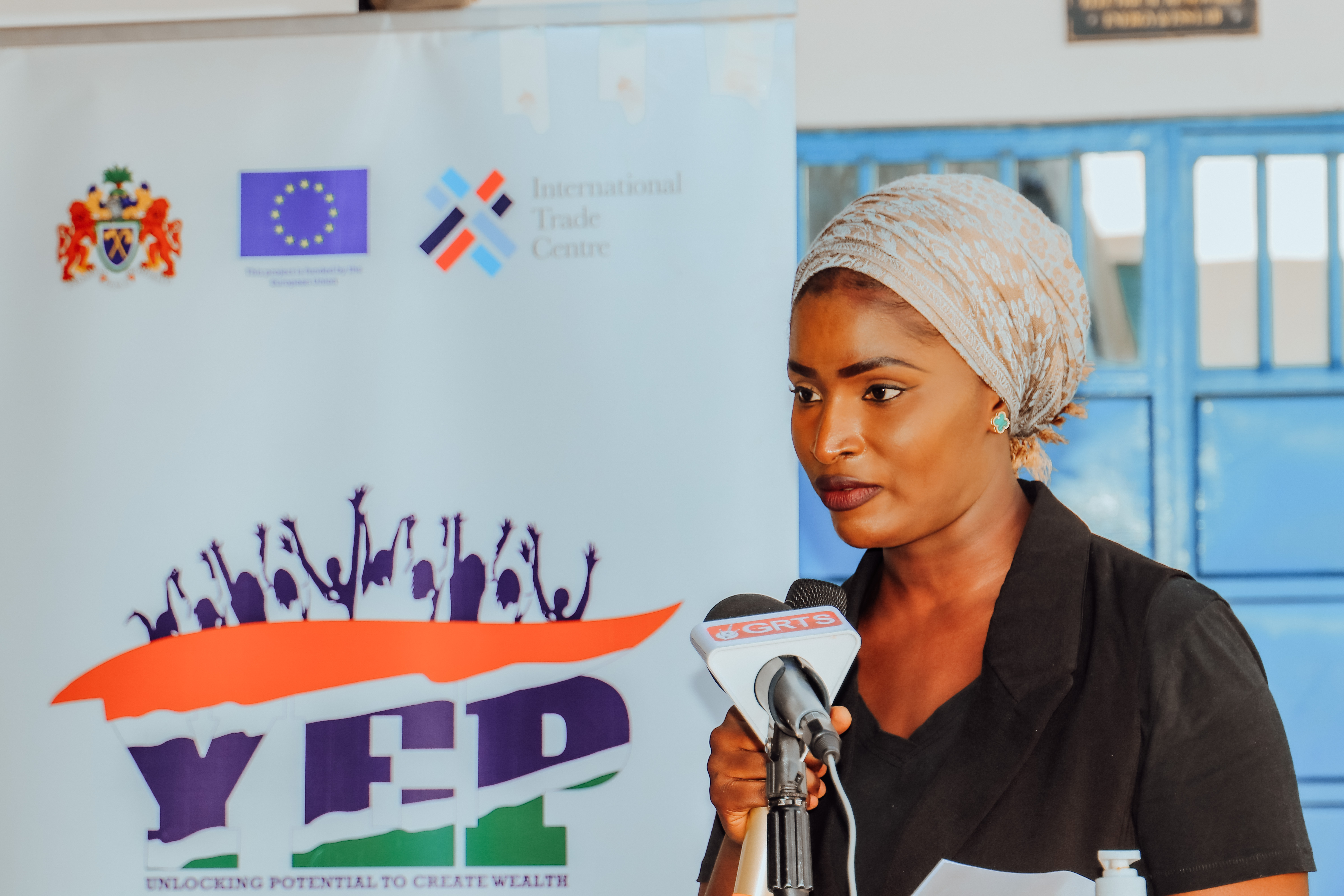 Aisha Sillah
Speaking on behalf of the beneficiaries, Samba Sowe, extended gratitude to ITC for the support and said that they will use the toolkits to start and run their businesses. "We will work tirelessly to make you and The Gambia proud," he says.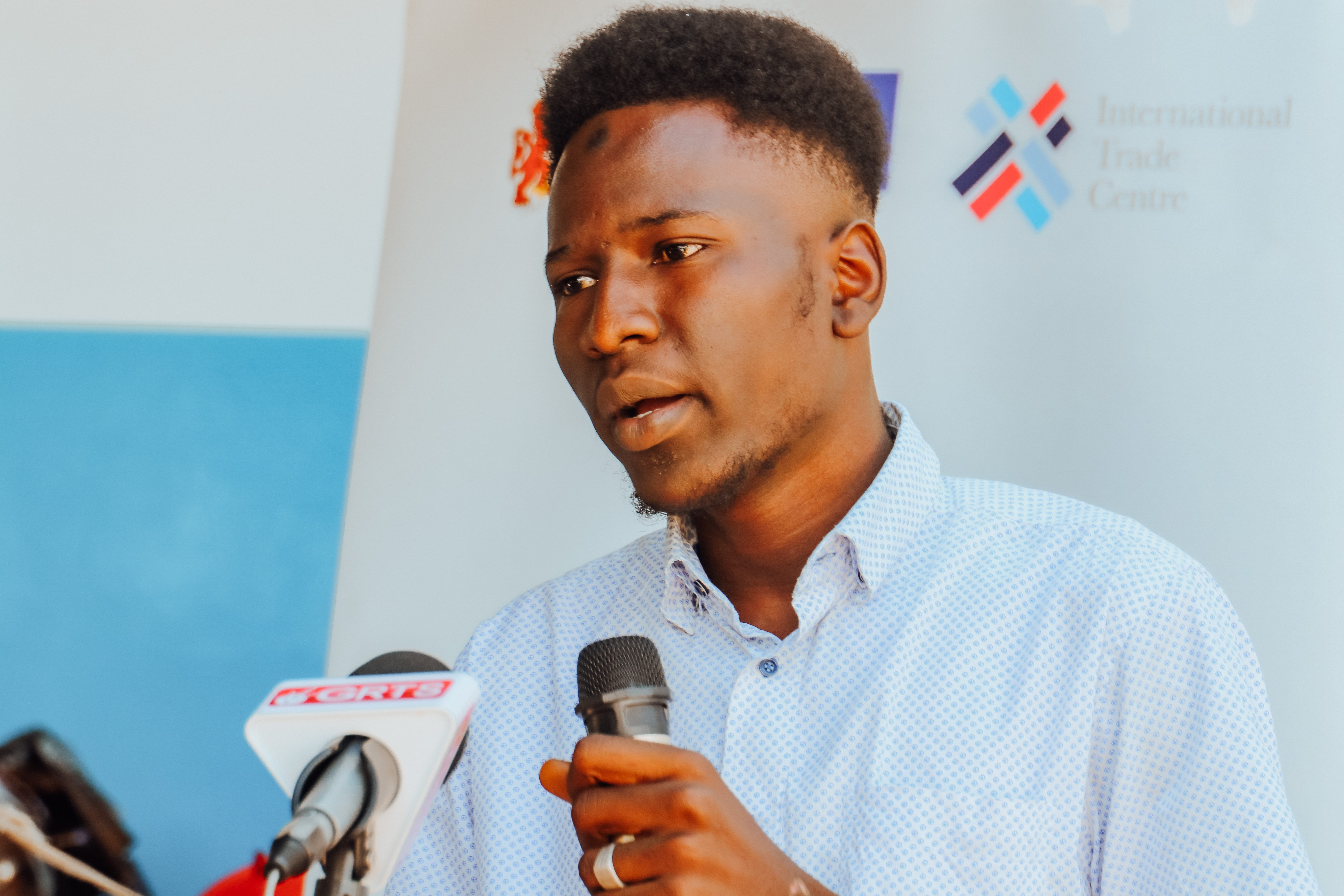 Samba Sowe
The SkYE model was launched in 2018 and three cycles of TVET scholarships have already been rolled out with 2564 youth (not in employment, education, or training) acquired competencies in 23 trade areas delivered in partnership with 12 TVET institutions under the overall guidance and supervision of Ministry of Higher Education, Research, Science and Technology and National Accreditation and Quality Assurance Authority. The first two cycles resulted in the creation of 800 jobs and the third round which has just been completed is expected to generate 400 jobs.
The initiatives are supported by the European Union through the Youth Empowerment Project and Jobs Skills and Finance Program and implemented by the International Trade Centre in coordination with the Ministry of Youth and Sports, Ministry of Higher Education, Research, Science and Technology, Ministry of Finance and Economic Affairs and the Ministry of Trade, Industry, Regional Integration, and Employment.
---
Enjoyed this post by Bubacarr? Share it with others.
View count: 149
All posts