'' Few months ago, we did not see coming together with the women of Kubandar due to some problems between the two communities. This training has brought us together and here we are learning skills, spending almost the whole day together and eating from the same bowl of food''. This were the exact words of Fatou Jallow, President of Maka Farafenni Women Association.
The Peacebuilding Fund Project, "Climate Conflict: Strengthening community coping mechanisms against risks of climate-induced conflicts and to minimize gender-related vulnerabilities and tensions in The Gambia," aims to mitigate and address growing conflict and tensions occurring amount rural agricultural communities affected by the increasing impacts of climate change on their lives and livelihoods.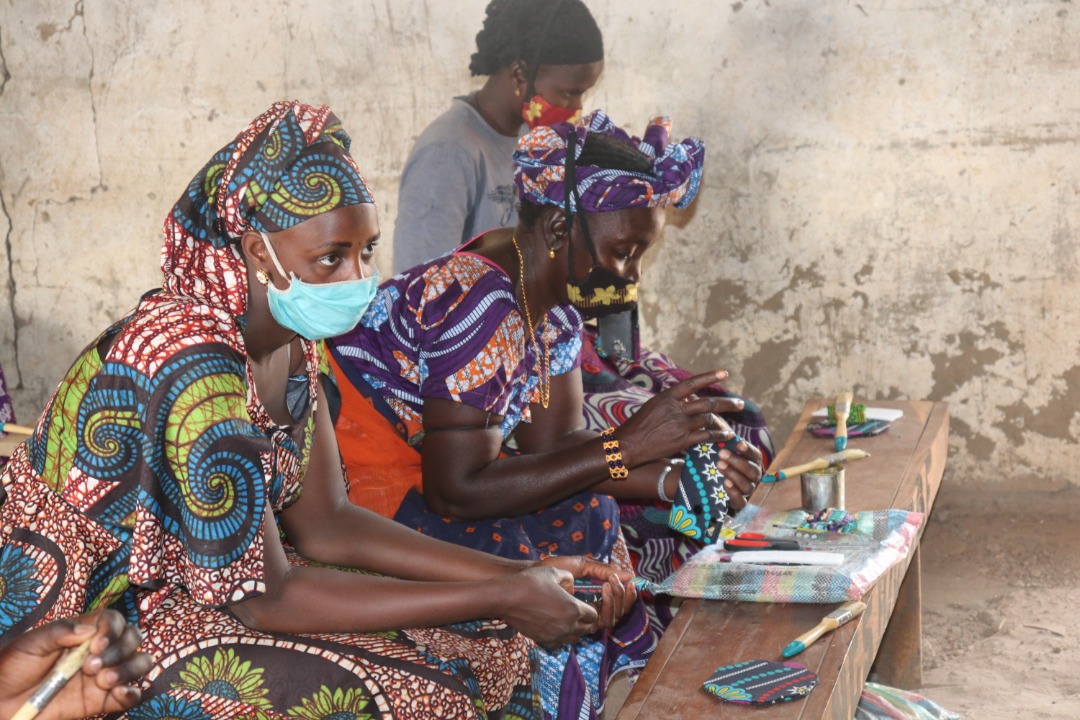 Major climate-related conflicts are triggered by rising sea levels and erratic, destructive rainfall which have significant diminishing effects on agricultural production and pushes communities to unprecedented levels of climate insecurity. These factors forces communities to encroach to neighbouring communities to access arable land thus increasing the competition and tensions among them. The story is the same with the communities of Besik and Tambakoto Kunda who have been grappling with land ownership issues threatening the peace that existed between the two communities with all four communities are largely dependent on Agriculture for their livelihood.
Following a consultation with communities, members and government officials in various settlements to foster peaceful co-existence and strengthen market linkages, the International Trade Center through our UN Peacebuilding Fund handed over 6 tricycles to 6 communities across the country to support their agro-businesses as well as transportation challenges. This is followed up by a skills training for In partnership with Tresor Women Warriors, 100 youth, men and women benefitted from a skills training as part of our support to communities in our quest to improving their livelihood since a lot of them are dependent on agriculture for sustenance throughout the year. To create an alternative source of livelihood, the participants from the four communities were trained on Batik making, Tye & Dye, soap making and product decoration using fabrics to produce mobile cases. This training is supported by The United Nations Peace Building Fund over through the "Climate Conflict: Strengthening Community Coping Mechanisms to Mitigate Risks of Conflicts and Reduce Climate-Related Tensions in The Gambia". This is part of efforts to enhance social cohesion between communities in conflict through well-coordinated dialogues and capacity building.
Adama Touray, a trainee said ''We are mainly dependent on agriculture for survival, it is a struggle sometimes so this training is highly beneficial for us especially as women. Within a week, I have learned how to produce materials at the comfort of my home, using simple materials and sell it to people within my community and the lumos.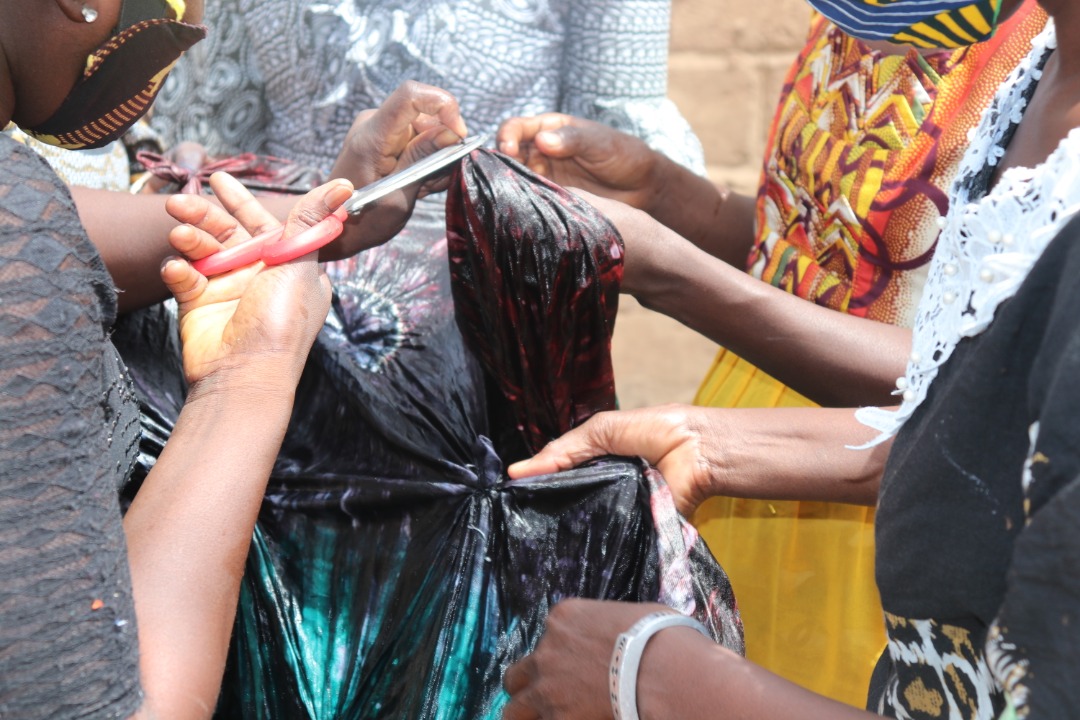 For the president of Tresor Women's Warriors Aji Kumba Daffeh, uplifting women to access financial freedom is their ultimate goal, thus the training funded by ITC is not merely to support the participants with skills but will also accord them the opportunity to get to know each other, interact and strengthen the peace amongst your communities.
''Our working relationship is great, we are one. Most of us didn't know each other and through this training we are like a family. We call each other and share information on the training and once we are done, we would be happy to go sell our products in each other's communities'' said Jalika Touray of Tambakoto. Peacebuilding is a process and each conflict has its own dynamics and requires different approaches. Thus, The international Trade Centre through its PBF project continues to provide support to selected communities across the country to foster social cohesion and peaceful co-existence through skills development for the communities in conflict.
For Yassin Gai of ITC, this training is part of ITC's support to communities as part of efforts to provide them with alternative means of livelihood and strengthen a peaceful coexistence amongst communities through the UN Peace Building Fund. International Trade Center continues to be committed to supporting youth and women especially in acquiring skills and improving the socio-economic capital of their respective communities to combat climate change, foster peaceful co-existence and create alternative employment opportunities for women and youth. We believe Peacebuilding involves transforming relationships at all levels of society and build constructive social relationships at the most intimate levels that can form the bedrock of a peaceful society.
---
Enjoyed this post by Abdoulie? Share it with others.
View count: 1893
All posts
Related post:

First Youth Employment Forum explores job creation and skills-building opportunities.

Posted 6 years ago