Ndey Fatou Jabang is a Choreographer, Actress, Media personality, Mandela Washington Fellowship Alumni, and a dance entrepreneur in The Gambia. She is the founder of Flex Fuzion Dance Academy and Entertainment, the premier dance company and School in The Gambia offering dance classes to promote a healthy lifestyle and career channels for young people.
Her journey as a dancer started when she was very young in a household of music and dance. This made her build interest and fueled her passion for dance over the years. It was not until she attended a cultural exchange program through her mother's dance group that changed her perspective about performing arts and how passion can be turned into a profession.
After establishing an all-girl dance group called "Afriq Divas" which was aimed at breaking the barriers and stereotypes attached to women dancers. Her endeavors in dance widened which led to the establishment of Flex Fuzion Dance Academy and Entertainment to cater to the budding dance enthusiasts.
Before Ndey Fatou's encounter with the Youth Empowerment Project (YEP) in 2018, she operated at a small scale with little exposure and several setbacks. This would change after her encounter with the team to discuss her Dance Championship Project.
"YEP provided us with financial support and resources needed to implement the project. The project trained 135 young people in dance skills and entrepreneurship back in 2018/2019."
Now Flex Fuzion has become a suitable Dance entrepreneurship venture by leveraging on the market linkages created through the YEP partnership which has contributed to the growth of the business. Ndey Fatou is also the Co-founder of Kids Glitz and Glamorous Talent/Modeling Agency, grooming children through arts and creating a safe space for them to explore their creativity.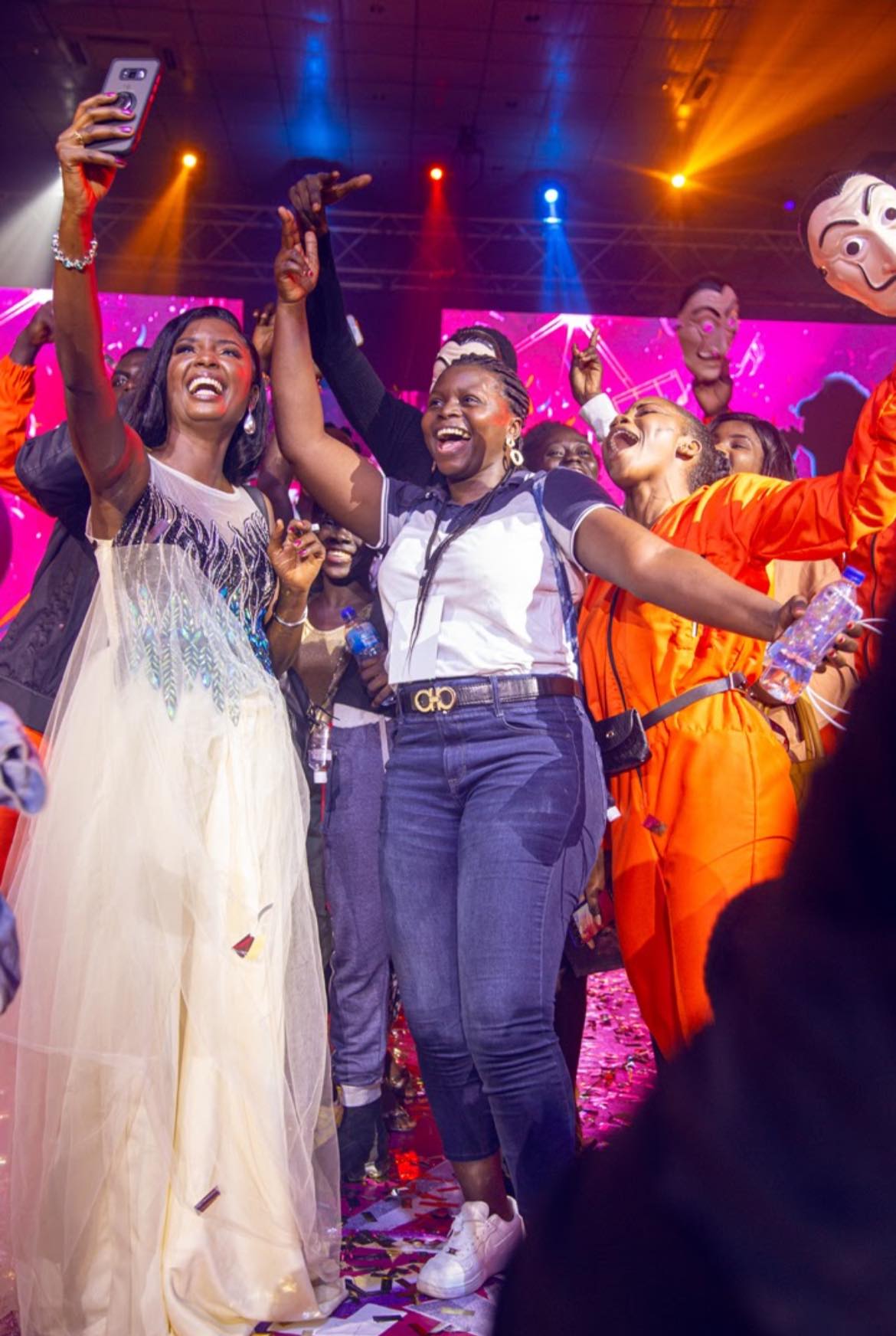 "I am passionate about dance because it is my safe space. It is therapeutic. Dance has taught me discipline, it has made me see and understand the world from a different perspective. Dance has given me the strongest of all bonds of sisterhood through Afriq Divas and above all, it has kept me and many young people off the streets."
This has become Ndey Fatou's biggest motivation for trusting her capabilities in redefining the simplest things overlooked for efficient entrepreneurship ventures possible here in The Gambia.
"My biggest motivation for staying in The Gambia and using dance as a source of income is the fact that I am changing the narrative. I am creating a platform for young people; giving hope to many dancers, using my skills and knowledge to empower people that will also empower generations to come while contributing to the economy of our country."
She added, "With our growth, a lot of people and institutions have embraced what we do. They have come out in numbers to support young people in dance which is slowly changing the mindset of the society today."
Her business has now evolved and gained more clientele through Dance Gambia Championship. There's more exposure for the dancers and a lot more employment opportunities on the way she hopes. She is looking forward to working with Technical and Vocational Education and Training institutions and putting in place a structured national dance association to govern the dance sector and safeguard the best interest of the dancers including intellectual property rights, labor laws, pension schemes, and royalties.
---
Enjoyed this post by Isatou? Share it with others.
View count: 723
All posts