In 2019, government data showed that, agriculture contributes 20-30 percent of Gross Domestic Product (GDP) and provides jobs to over 70% of the labour force. Despite the contribution of the sector to the economy of The Gambia, it is still dominated by smallholder farmers engaged in producing rain-fed subsistence crops for consumption.
In 2020, the International Trade Centre, through the European Union Funded Jobs, Skills and Finance Programme for Women and Youth, partnered with the Food and Agriculture Organisation (FAO), the Department of Agriculture through the Ministry of Agriculture, the Institute of Social Research and Development (ISRAD) and Innovator Spaces to establish the first Farmer Business School (FBS) programme in the country.
The Farmer Business School was designed to change the perspective of farmers by introducing them to new farming techniques thereby enhancing productivity and income opportunities. The school explores hands-on learning approaches to strengthen the knowledge of farmers on good agricultural practices.
Since its inception, the school has supported farmers to embrace more profitable means of farming and improve their skills to effectively and efficiently produce quality products for the market. The farmers have also built a coordinated system of networks to facilitate knowledge transfer.
In close partnership with the Department of Agriculture and Innovator Spaces 20 participants from the 20 Farmer Business School in Central River Region, Lower River Region and North Bank Region, were selected for a field day program in North Bank Region. These selected representatives embarked on a field visit to Holistic Agribusiness Solution Centre in Ballingo and Ngayen Sanjal Mixed Farming Centre in the North Bank Region to learn best agricultural practices. The objective was to improve their skills and knowledge on agribusiness operations.
Nkosana Mtetwa, Agriculture and Green Growth Consultant of the Jobs, Skills and Finance Programme said: "the Farmer Business School targets the farmer business side of Agriculture and not just focusing on the production side of agriculture. The school is trying to open up the minds of farmers to begin to understand that farming is a business and not just a production science. So, we are working with our partners such as Innovator Spaces and the Department of Agriculture dovetailing into issues that deal with market, finance, and host spectrums of business etiquettes."
Participants drawn across the country from different farmer business schools were exposed to nursery management practices, greenhouse crop production, compost production, organic solution production, staking and pruning methods, mulching for crop production as well as food processing technologies.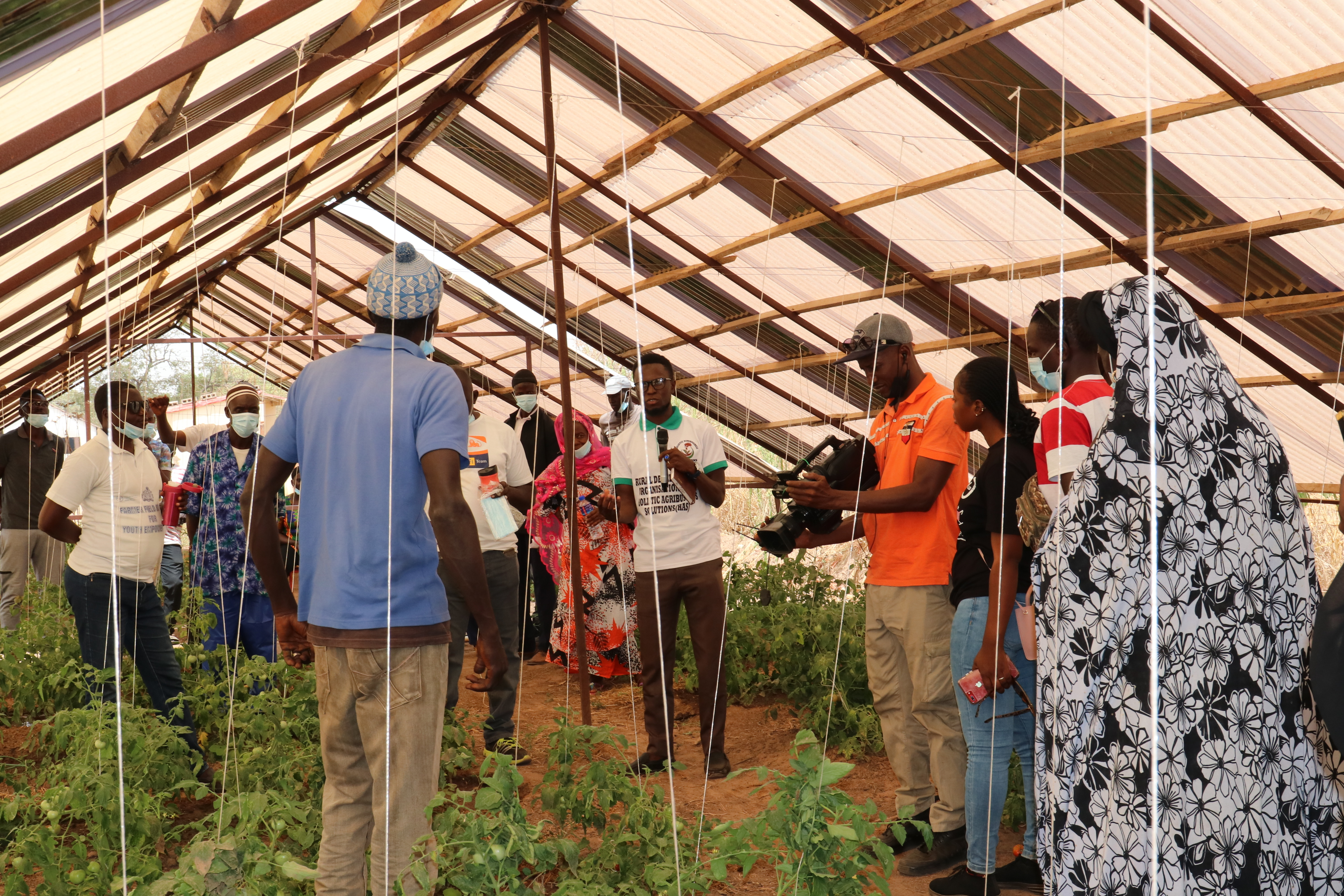 One of the participants shared: "the exchange visit has offered me the opportunity to see first-hand and learn good agricultural practices at these two centres. I am now motivated to adopt these practices to produce crops in demand in the market to boost my income. Furthermore, the knowledge I gained will be shared with my colleagues at the farm."
Kebba Sarr, Department of Agriculture Focal Person for Farmer Field and Farmer Business Schools stated: "This field trip was designed to introduce farmers to modern technologies that are essential to boosting productivity – to see and learn good agricultural practices. We are hoping that they will share the knowledge gained with their colleagues in their various schools."
International Trade Centre continues to work with partners under the Jobs, Skills and Finance Programme for Women and Youth to improve the knowledge of small-holder farmers on best agricultural practices to promote economic growth and support income generation.
---
Enjoyed this post by Bubacarr? Share it with others.
View count: 471
All posts
Related post:

First Youth Employment Forum explores job creation and skills-building opportunities.

Posted 6 years ago