More than a sport, football is a way of life. A medium of connection, hope and more than all, a medium of joy. Discovering the essence of this means an evening stroll in the streets of The Gambia. From young boys playing their hearts away, experimenting with skills they have just seen on television with joy and laughter, to young people in their gatherings arguing over the different tournaments, defending the honour of their teams and favourite player on the pitch. This is equally discovered in the video clubs, where people that share similar teams unite and pick on their opponents. The laughter, joy, and losses coming in a full circle make it all worth it for millions of people worldwide. Ask a young Gambian boy who the best person in the world is and they will run down their favourite footballers in the different clubs they support.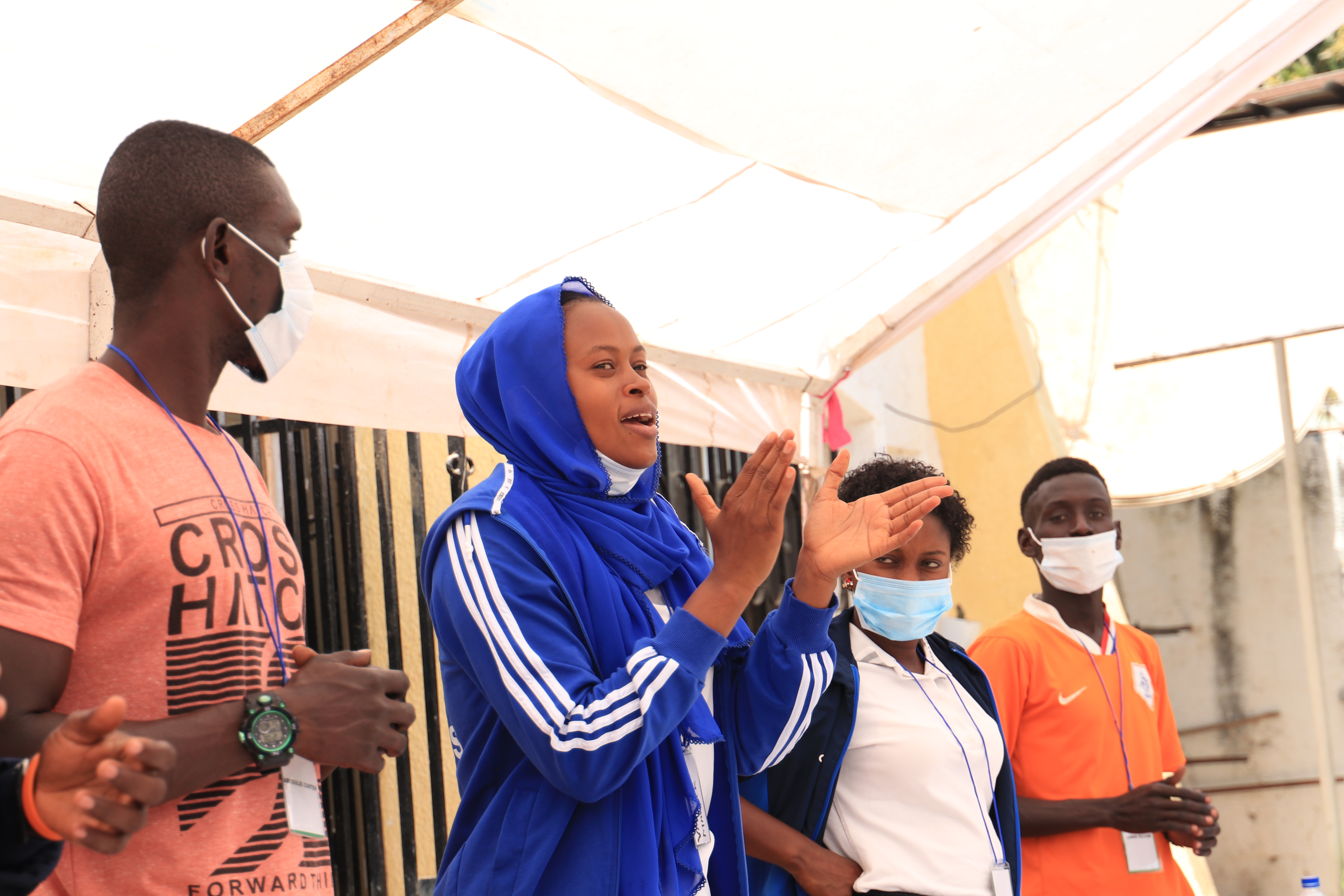 Ask them to name their hobby and in a heartbeat, they will scream football. More than a sport, football is a unifier with tremendous potential to impact young people's lives with transferable life skills and address youth unemployment.
The International Trade Centre in partnership with UEFA Foundation for children is using football as a medium to develop and harness employability and transferable life skills amongst young people.
Following a Kick 4 Trade workshop in March 2021 for 14 coaches, Abdoulie Conteh, a life skills coach in Bakau has conducted a step-down training for members of his community. Using the Kick 4 Trade curriculum and knowledge garnered during the workshop, Abdoulie tells us "The Kick 4 Trade training has been a rewarding process for me as a trainer. I enjoyed facilitating the curriculum in my community; the approach is very creative and different. The knowledge on conflict management, entrepreneurship and employability will widen the life skills of the participants, which will support the meaningful development of the society".
The kick 4 Trade curriculum which covers key areas on critical thinking, resilience and leadership has been a life-changing experience for Adama Sanyang, one of the participants in Abdoulie's training in Bakau. According to Adama, "The Kick 4 Trade stepdown training was a life-changing moment for all of us. It created an avenue to unlearn skills we believed were right and opened doors to meet and maintain standards that will better our lives. As a football coach, I have picked up valuable knowledge on critical thinking, resilience and self-motivation that will improve my approach towards the people I work with."
Like Adama, Modou Jatta, a footballer from Bakau has equally seen tremendous development in making better decisions in life. He said: "The Kick 4 Trade curriculum is crucial in the development of people and the country. The curriculum taught us critical thinking, communication and interpersonal skills, which my community is struggling with right now. The training will help me make better decisions in life and yield greater impact in my community".
Through one individual, one academy, one community, change and development is certain.
---
Enjoyed this post by Isatou? Share it with others.
View count: 1445
All posts
Related post:

First Youth Employment Forum explores job creation and skills-building opportunities.

Posted 6 years ago