At 21, Momodou was already convinced that, contrary to popular opinion that one can only make it outside The Gambia, it is very possible to make it in The Gambia. It just takes hard work. It was from that point on that he started working towards becoming a different person in acquiring skills and shaping his future.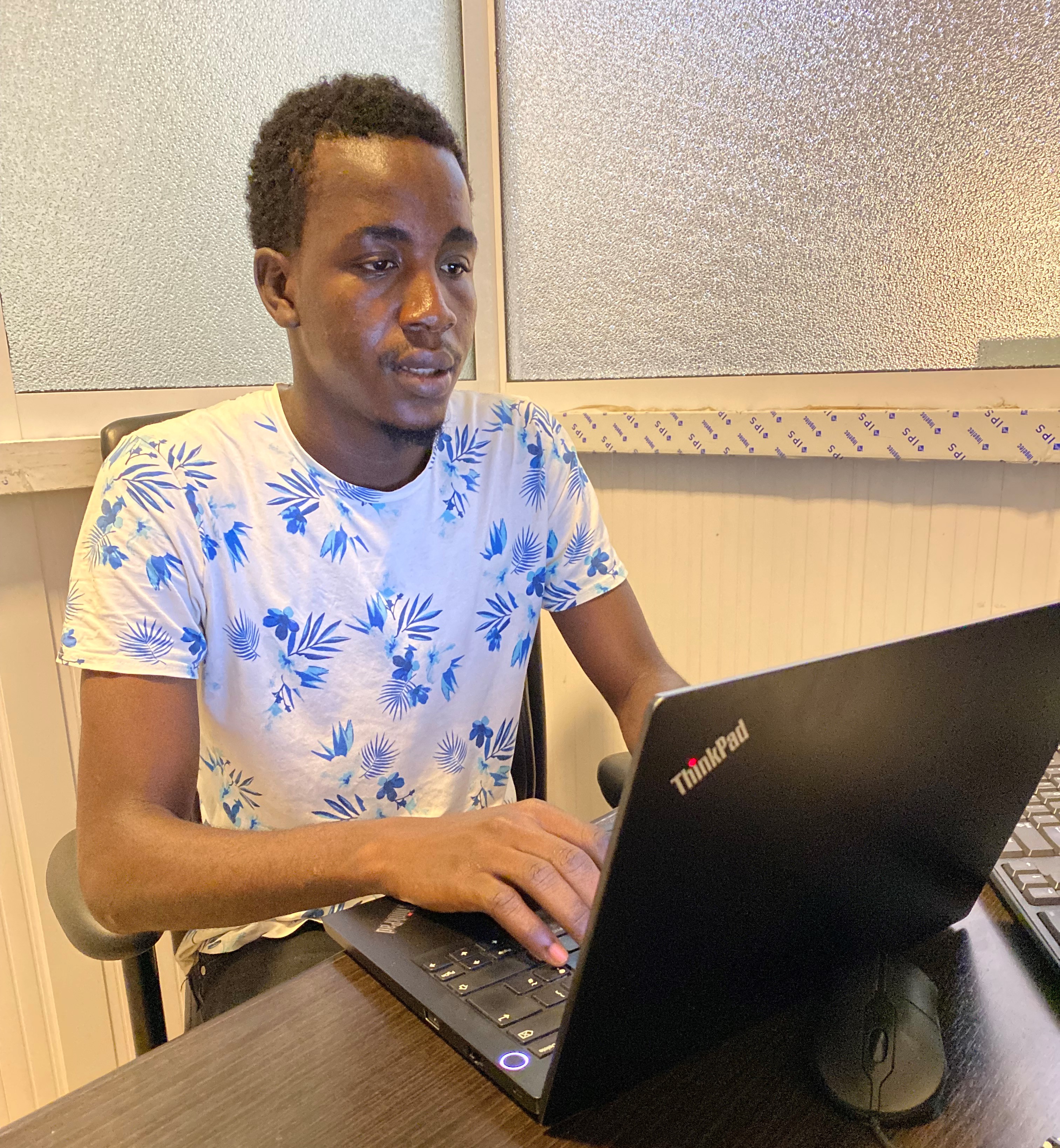 Momodou comes from a small village, Kuntaya and attended one of the most competitive schools in the kombos, Nusrat Senior Secondary School. "I am now at the University pursuing my bachelor in Information Technology. I have always seized opportunities that come my way to develop myself both professional and personally." He explained.
His love for using technology to develop new things and solve problems has resulted in his participation in training that will propel the growth of this gift. The Tech enthusiast added that the European Union (EU) funded SkYE Fund scheme helped him learn a lot while developing the skills required to establish a business that he can drive to the peak of its success with the available meager resources. "The training assisted me in lifting myself from a novice to a semi-pro web developer. Today I am capable of developing any kind of website, from basic websites to large complex websites." He stated.
As someone who took his first course in cyber security while in grade 12, Momodou recalls receiving emails of modules on the cyber security course every two days which were that eventually earned him a certificate. Thereafter he gained the conviction to become a job creator in the future.
"I realized that the world is moved on the wheels of technology. I graduated with good grades, and I decided to choose the Information Technology field. Today I am on freelancing platforms registering my name and bidding on projects. Thanks to the Youth Empowerment Project with support from EU for allowing me to learn the required skills and technology to be a freelancer."
As a freelancer, Momodou is allowed to work from home while taking projects from clients all around the world irrespective of background and culture. This was all after the training which made him realize that there is goodness in sitting at the comfort of your home to do work.
He believes that he is now able to use his skills and knowledge to venture into the Web Development and Design business. Momodou is with the strong notion that his destiny lies in the technology field where he can actively drive development at a fast and smarter pace. As his vision grows, he is set out to not back down.
---
Enjoyed this post by Bubacarr? Share it with others.
View count: 209
All posts