Musa Sarr, commonly known as "MUART" is a 21-year-old Gambian passionate about fine art. His expertise ranges from Mural, Portrait painting, and Graffiti lettering. Musa inherited painting skills from both maternal and paternal grandparents. "I never attended any Art school, l am a self-taught painter," he puts. Unknowing to him that this could transform into a profit-making venture, Musa started with Carpentry and Welding to sustain a decent livelihood.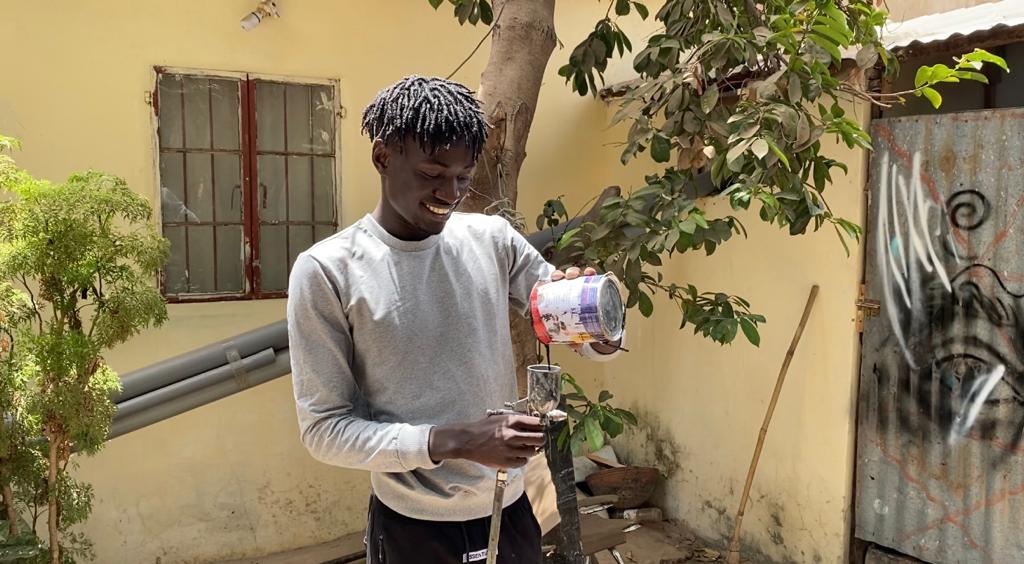 "Growing up, my parents always told me how great my grandparents were at painting. I think my father knew that I will become a great one someday. So, he got me crayons, drawing boards, colors, and a drawing book, which encouraged me to practice from a very young age".
Musa started painting professionally in 2015 after much discouragement from people who wanted him to focus in school. It was obvious that Musa had a deep passion for painting which meant standing firm to resist the pressure.
"I was learning Welding and Carpentry before realizing that painting can be a profession that can earn me money. Now, I am using all those skills in my Art. There are things I like to create that involve both Welding and Carving, so all three have become meaningful. I have been very committed to perfect my Art. It is a passion and I feel alive when painting."
The young painter has harnessed his skills despite facing issues like plagiarism. It has gone to show him that there is a need to boldly embrace his work and stand firm to protect his identity. Despite these challenges, there was also the challenge of getting frequent contracts as people did not attach much value to artworks. This changed when he got the opportunity to paint the walls of the Janjangbureh Youth Centre.
"YEP was the first institution to enable me to travel across regions just to do my profession. When I look at the work I did in Jangjanbureh, I feel so proud. It is such a huge project considering Janjangbureh's rich history which I was able to demonstrate through my painting." Looking back at what he did at the Youth Centre, Musa feels proud that young people can gain inspiration for more engagement by just looking at his painting. This has created dynamism amongst the youth who are now found engaging at the centre which gives a breath of freshness.
"Since I put that work on Instagram, it has increased my visibility. I have so many established companies reaching out for my services." Musa stated. The contract from YEP was not only beneficial for his exposure, but it also built his confidence and gave more people the trust to hire young Gambian painters for innovative designs.
Enthusiastic Musa underscores that he now looks forward to an Art Day where all artists can come together and do things of meaningful impact, especially that which carry social benefits and can transform communities into beautiful eye-catching societies.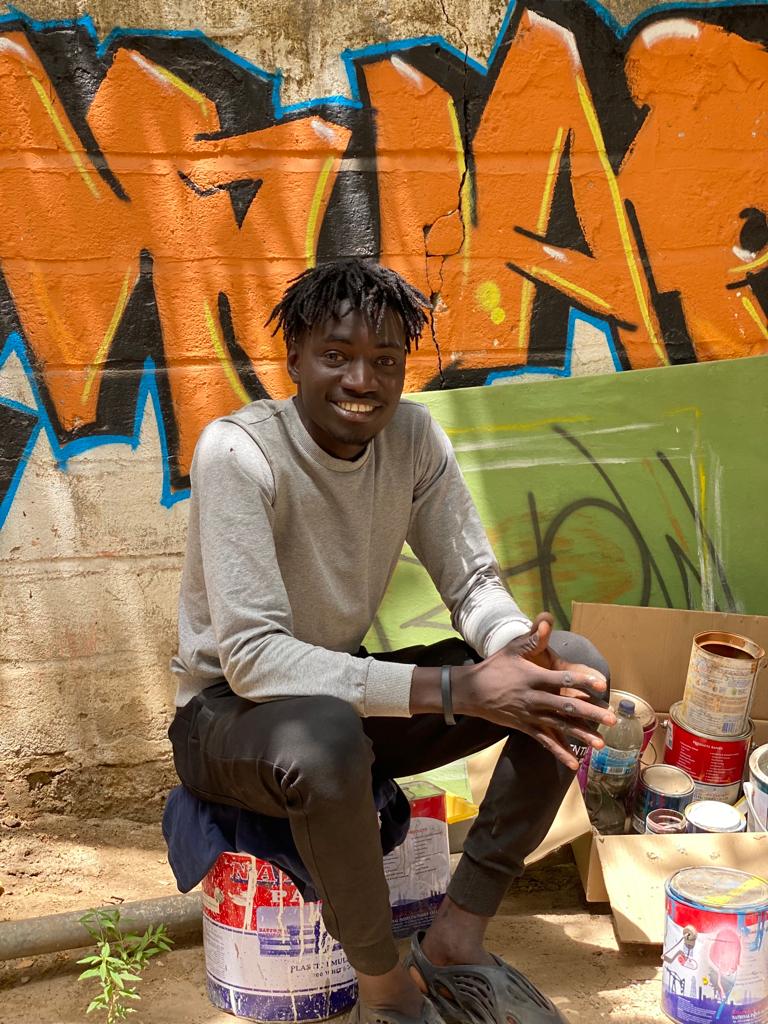 Musa is now encouraging young people to explore beyond the usual. "Some feel what I do is hard. In recent times, I try to carry along other young people with potential to build on their skills and confidence."
Musa encourages young people to grow out of their comfort zones to harness the existing opportunities in The Gambia. He strongly believes that it is possible to make it in The Gambia when young people set the ball rolling.
---
Enjoyed this post by Bubacarr? Share it with others.
View count: 377
All posts