Picture two communities living so close to each other, with separating lines only they can define in constant havoc. People, so close to each other yet so far with a broad conflict line pulling their hearts apart by the day. Can you imagine living with a neighbour you cannot stand? This was the reality of Sambang Fula and Sambang Mandinka, two communities in Niamina, about 246km away from Banjul. The two communities have been on a land conflict that has brought them so much unrest for the past decade. Despite giving room to the courts for the law to take due action, the communities have lived in constant disruption which has left a lot of them in distress, some of them wounded and consequently claiming the life of the 80-year-old Fakebba Barrow.
Today, in 2021, the young people and women of these communities have chosen to give peace space in their midst and erase this chapter as part of their reality. Dating back to the friendship and unity of the first 2 Alkalos that settled in the communities, the people of Sambang Fula and Sambang Mandinka are tracing the steps of their ancestors and walking back to the strings of union that draw them so close to each other. In the past 8 years, 2021 marks the first year that these two communities have not fought each other over areas of land during the rainy season. For a change, they came together under a united cause to instil peace and inspire hope for the future of their communities.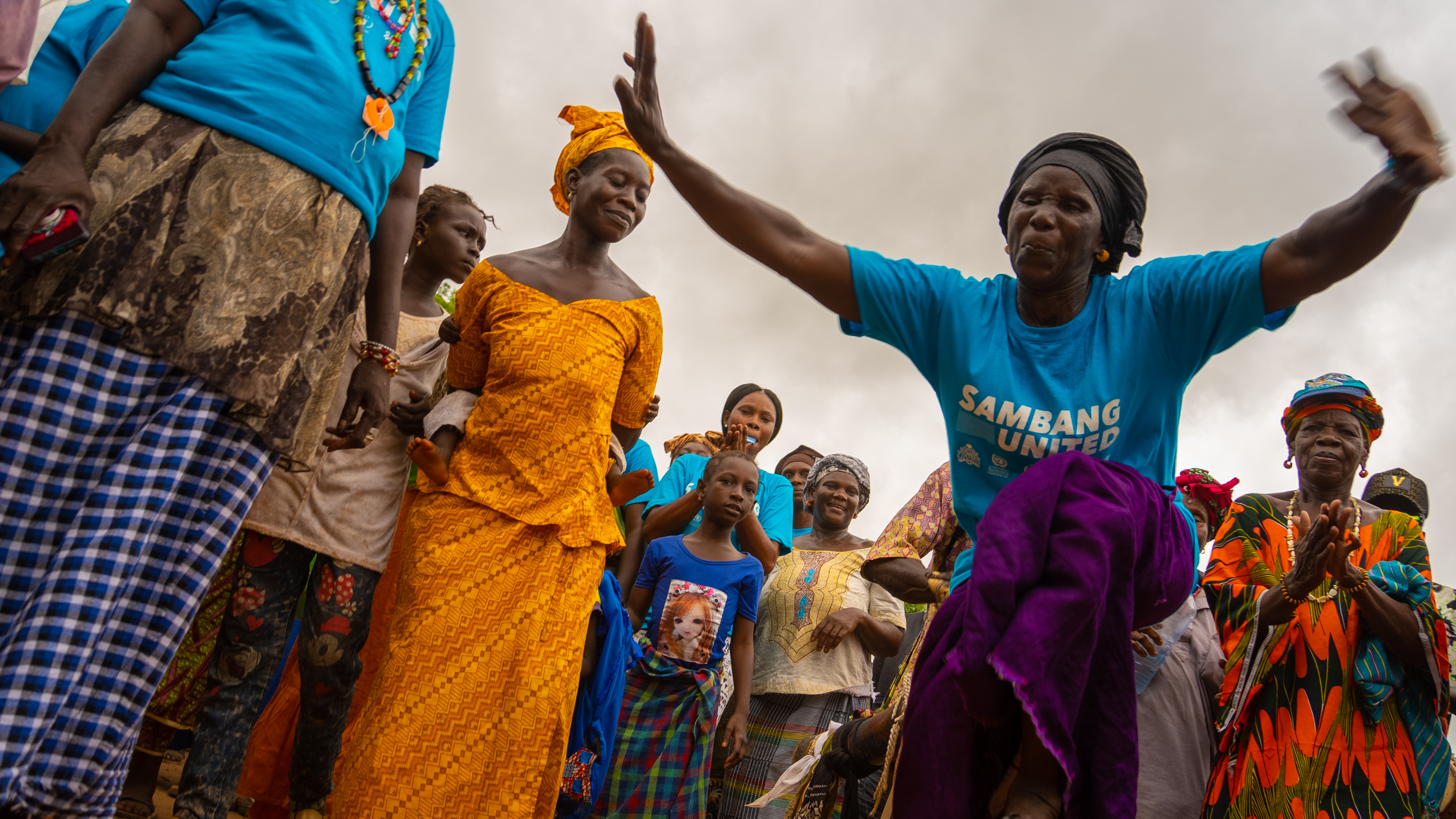 On 22nd August 2021, these 2 communities extended their peaceful hands to their neighbouring communities for a joint cleansing exercise, peaceful dialogue and a friendly football match. A place that was once clouded with gloom and tension came together with every broom stroke, with every kind word promoting peace and a welcoming smile that said: "We are sambang united".
This milestone, however, did not come about overnight. The intervention of the United Nations in The Gambia through the International Trade Centre (ITC), World Food Programme (WFP) and United Nations Population Fund (UNFPA) with funding from the United Nations Peacebuilding Fund has greatly contributed to this enormous achievement. In the past year, ITC has supported these said communities with alternative sources of livelihood through various training programs for socio-economic development, resources to enhance market linkages and initiatives that will address climate-related tension. Through these programs that directly target women and youth from communities, ITC has worked to instil the ideals and teachings of peace for the collective growth and development of the communities.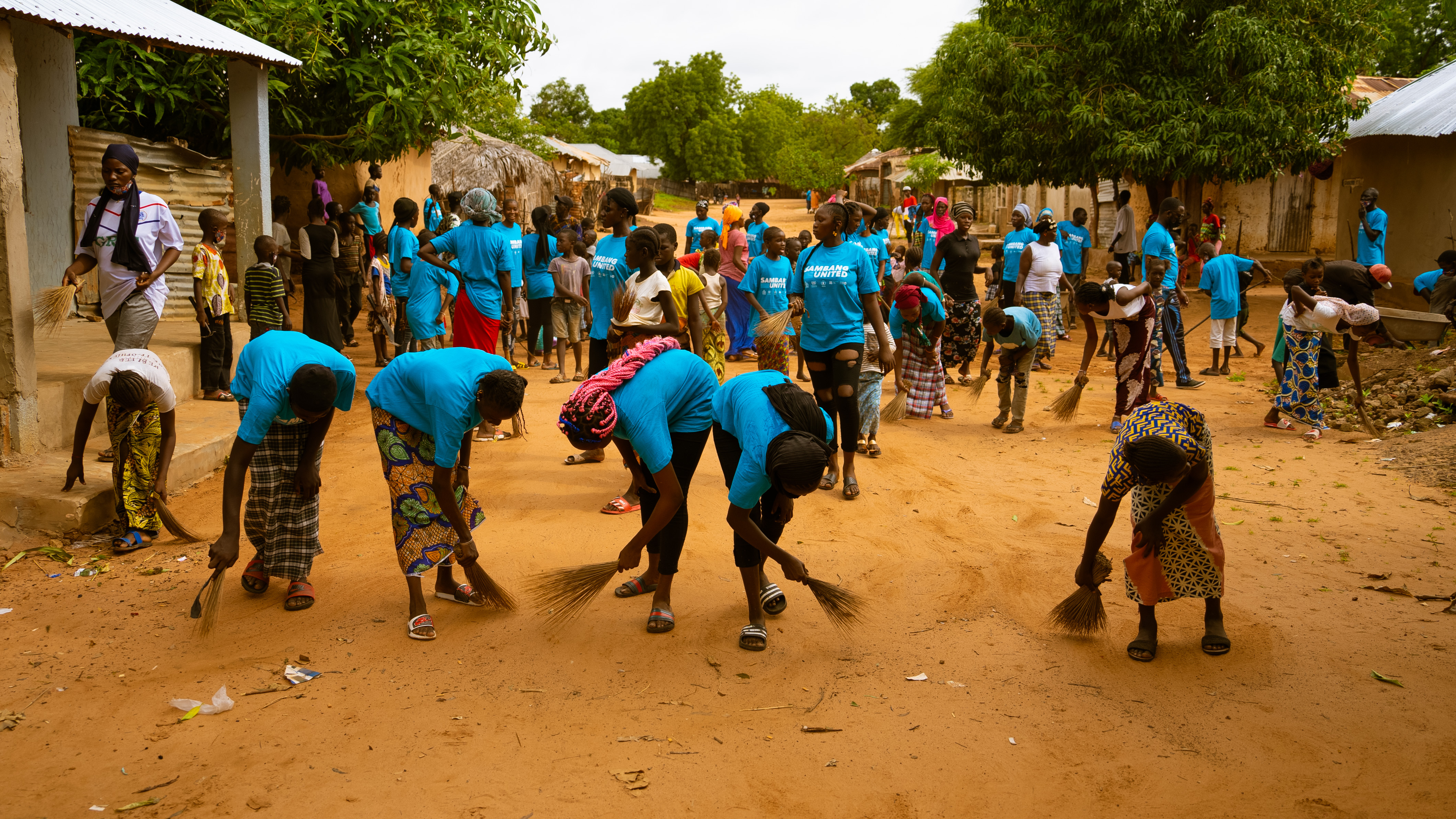 Speaking at the peaceful dialogue convened by women and young people of the communities, the Governor of Central River Region extended his profound gratitude to ITC for the great work done in bringing these communities together. He said "In the past decade, we have not seen these two communities come together in this magnitude and for a peaceful cause. Calls to me from or about these communities were usually always around a fight happening and rising tension. So, if we convene here today in the spirit to foster peace, we thank the UN in The Gambia for supporting Government's efforts to restore peace in these communities".
The highlight of the day besides the young people and women and Sambang Fula and Sambang Mandinka chanting we are "Sambang United" at every turn and with every presented chance, is the extended invitation to the young people of Tambakoto for a friendly football match against Sambang United. This serves as a great example for Tambakoto, a community in a similar conflict with their neighbours, Bisik in North Bank Region. This is a way to extend peace to all other communities in tension.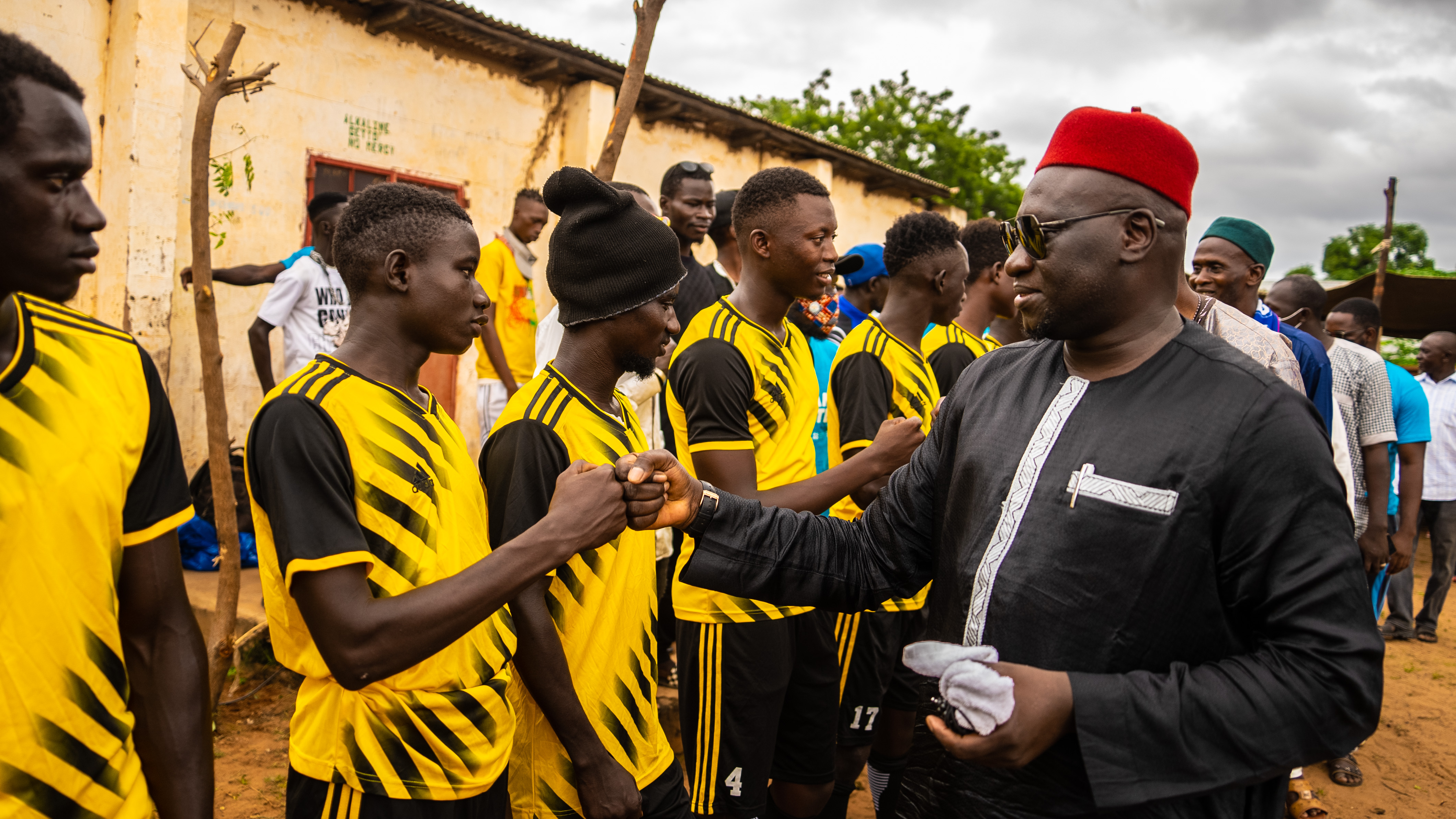 This achievement ticks a major peacebuilding block for us at ITC. Through every intervention for socio-economic development, we work to eliminate tension and foster peaceful co-existence in the communities we work for.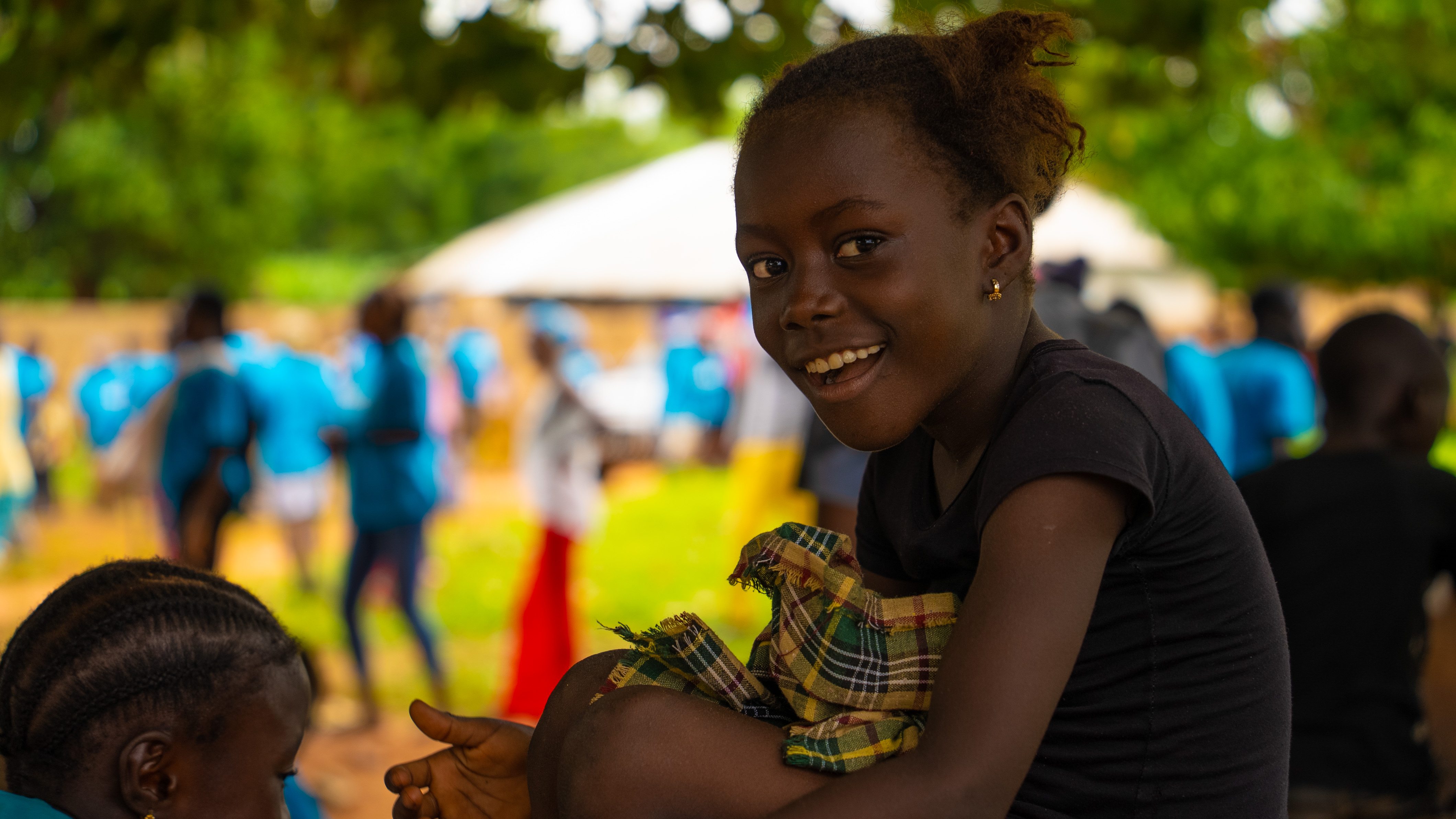 ---
Enjoyed this post by Isatou? Share it with others.
View count: 632
All posts
Related post:

"Our daily experience in this community as farmers cannot be expressed in words. During the rainy seasons, our lives are altered due to climate hazards and our agricultural produce is greatly affected…" These were the words of Kebba Tob, the Alkalo of Basik

Posted 2 years ago