On a sunny afternoon, in the middle of Pirai Tenda and Waliba Kunda, under a mango tree, the members of these communities opened their arms to a training on Beekeeping and Value Addition for their youth. Through the International Trade Centre's Peace Building Project, this training for 25 young people from both communities is geared to foster a peaceful relationship between these communities with known tension dating back decades ago. Following the handing over of tricycles to these communities amongst others to strengthen community coping mechanisms to mitigate risks of conflicts and reduce climate-related tension in 2020, this training marks a turning point for the young people of Pirai Tenda and Waliba Kunda. The training facilitated by the Colony of Bees Service Center in The Gambia took the participants through beekeeping, honey production, soap and cream making.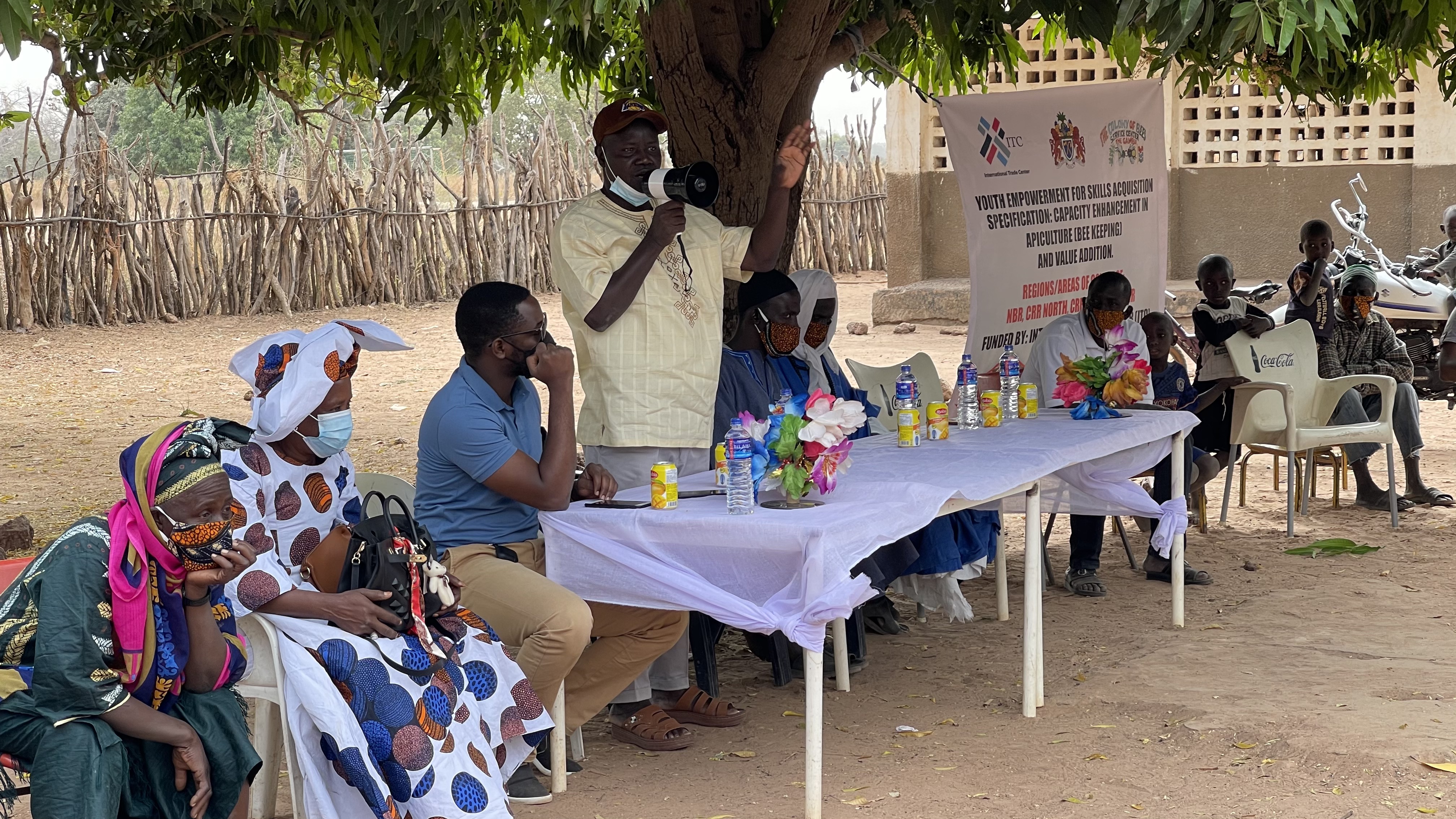 On the 26th of January, the completion of the 10 days training inspired broad smiles and visible hope from the beneficiaries and the members of the community. This, they unanimously agreed, provides a timely and needed opportunity they never thought would see daylight. Besides building the capacities of young people whose only hope rested on the gains of agriculture, this training gives them a second shot at collective growth and development.
In Waliba Kunda, Gibbie Jawo led the formation of an organisation from the training to foster collective production and benefits and ensure the sustainability of the project. He shared his delight and profound gratitude for the opportunity at the closing of the training. He said "If you asked me a few weeks ago to do anything related to honey production, I would not know where to start from. But today, I have gained valuable knowledge that will keep me healthy, bring me financial gains and strengthen my prospects as a young person". This he believes will contribute to the advancement of Waliba Kunda and give them more strings to hold onto in their pursuit of success.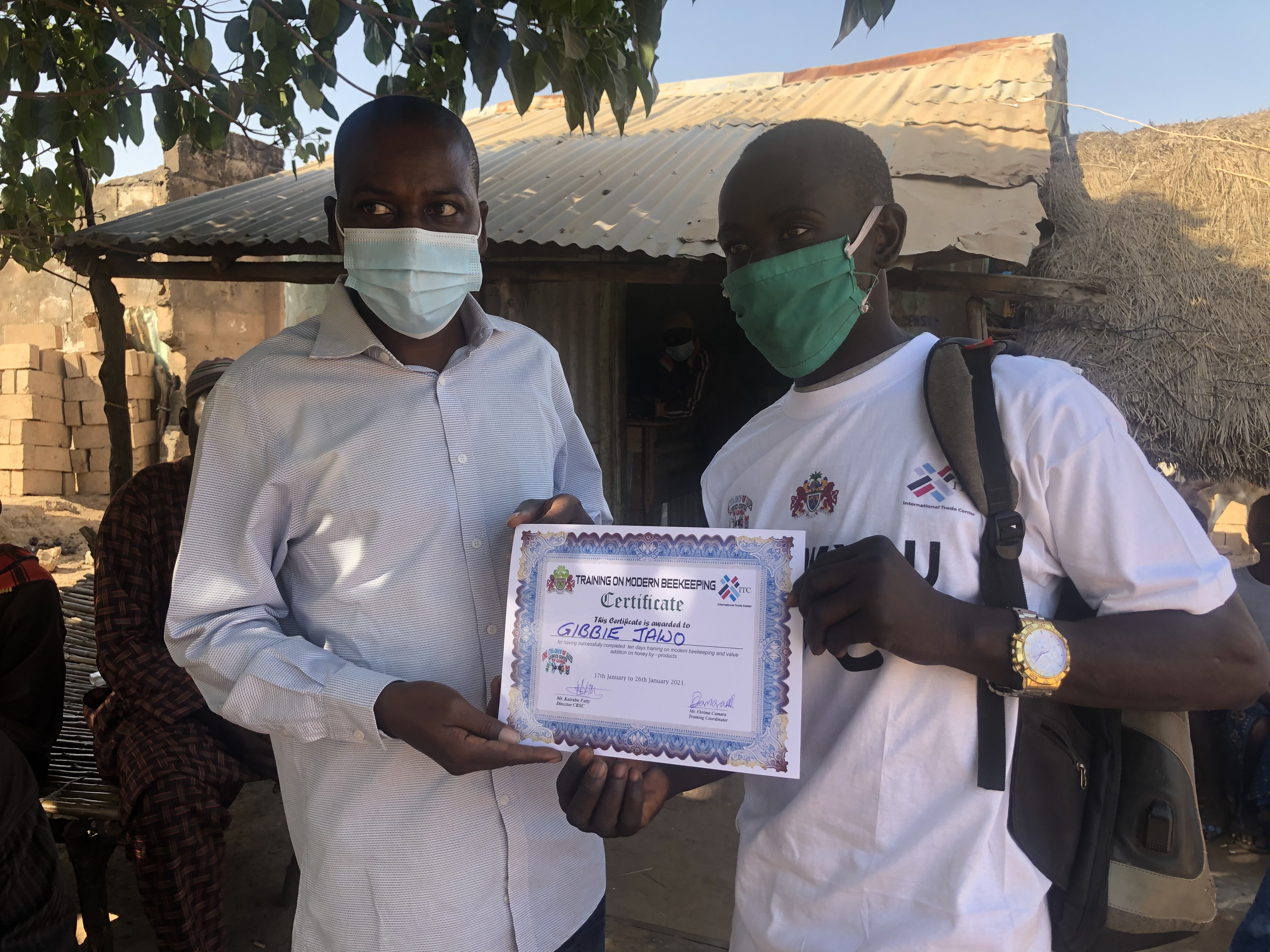 Demo Baldeh, who just turned eighteen, looked around her with deep emotions and profoundly expressed what a game-changer this opportunity is to her and other young girls in the community.She said "this opportunity gives me a strong foundation in life. It gives me skills that will ensure nobody takes advantage of me because of my lack and gender". Even without formal education, which she called her first setback in life, she will take this opportunity and skills head on to benefit herself and her family.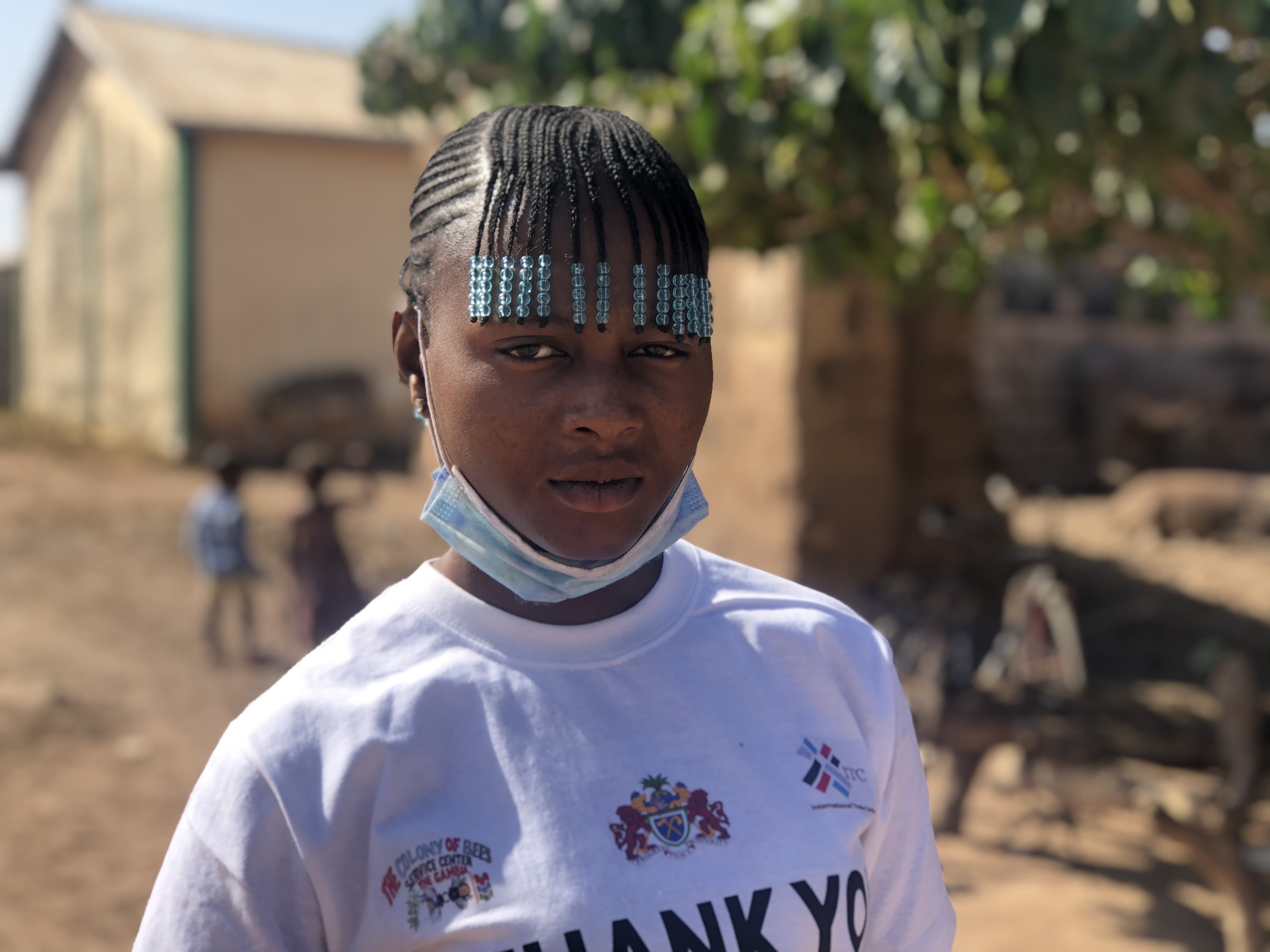 In Pirai Tenda, where 13 young people benefited from this training, Tatai Fatty, a backway returnee was easily identifiable from the crowd for his zeal, passion and leadership in ensuring the success of this training. He called this training "a golden opportunity" just when he was losing all hope. Replaying his experience on the journey, Tatai expressed his hopes and prospects for this added knowledge which has restored his will and drive to work and make it in The Gambia. He took the journey for lack of hope and opportunities to realise a better future for himself and others around him. He defined the training and the benefits he expects to gain from the added as the light of his life. Like Gibbie in Waliba Kunda, he led the formation of an organisation within Pirai Tenda from the training to ensure sustainability and smooth coordination of the project.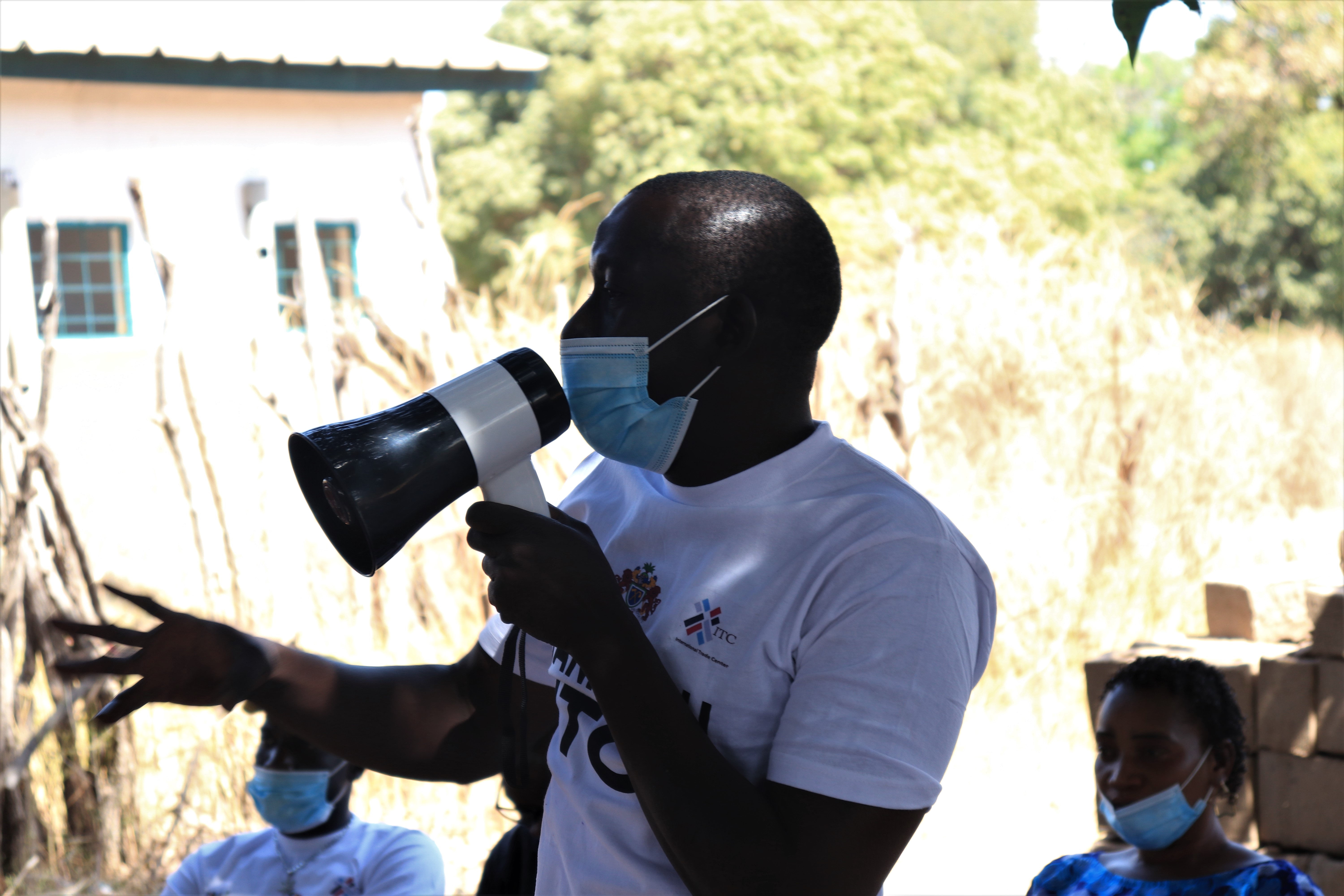 These stimulating stories, life-changing opportunities and transformation of communities is at the heart of the International Trade Centre. The socio-economic development of young people is our drive through every step of the way. This is our change journey with every young person and every community we reach and impact.
---
Enjoyed this post by Isatou? Share it with others.
View count: 2300
All posts