International Trade Centre (ITC) through its European Union-funded Youth Empowerment Project (YEP) in partnership with the Kanifing Municipal Council (KMC) and the community of Bakoteh, officially inaugurated the Bakoteh Production and Innovation Center (BPIC). The center aims to support training as well as the production and commercialization of textile and hand-woven products.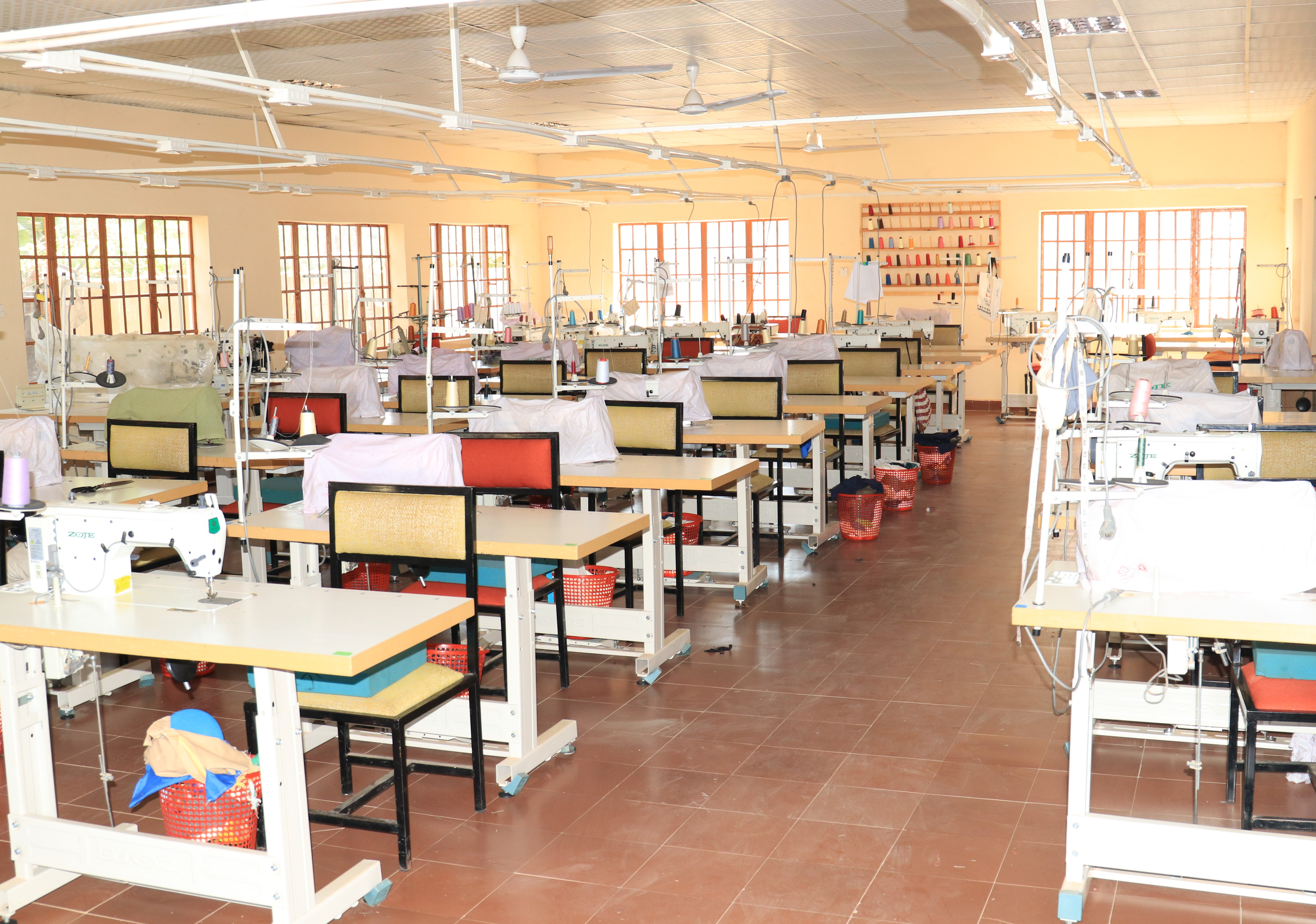 In the Strategic Youth and Trade Development Roadmap of the Gambia (2018-2022) developed by ITC through YEP, textile and fashion was identified as a subsector under the creative industries with the potential to boost job creation and economic growth. The Roadmap for the Creative Industries (2020-2024) also developed by ITC through YEP placed a strong emphasis to accelerate investment in both sectors.
Ngoneh Panneh, Tourism and Creative Industries Consultant, Youth Empowerment Project, highlighted the support the center received: "The center is equipped with over thirty (30) industrial machines of various types and uses, a weaving production hub with 10 handlooms considered to be the latest in weaving technology, a fully functioning joint management board, a robust operational and management team."
The mayor of Kanifing Municipality, Talib Ahmed Bensouda extended gratitude to the European Union for the support and stressed the importance of community development. "We're grateful to the European Union for the funding & to International Trade Centre through Youth Empowerment Project for ensuring it comes to reality. Community-based projects are key in developing nations. If Gambia is going to be a productive, progressive nation, it must start at the community."
The Permanent Secretary Ministry of Trade, Industry, Regional Integration, and Employment, calls on the community of Bakoteh to take ownership and ensure the sustainability of the center. Lamin Dampha said: "What the YEP project did here, is a significant beginning, and scaling it up as the industry grows requires scaled-up commitment and partnership. Therefore, we call on the community of Bakoteh, KMC, the private sector, entrepreneurs, and individuals to take ownership and ensure this Centre becomes a successful pilot.
The European Union Ambassador to The Gambia H.E Corrado Pampaloni described the inauguration as a milestone. "The inauguration of the Bakoteh Production and Innovation Centre marks another important milestone. The Centre serves as a hub for the Gambian fashion industry and craft production. It provides a platform for young people and community members to learn, co-create, design, and innovate. "
The center will support income generation through sales and marketing activities. The center also seeks to produce and export high-quality garments. The center will further promote innovation, sector-wide collaboration, skills development initiatives to support job creation, the production of high-quality garments, service delivery, and value addition along the value chain.
---
Enjoyed this post by Bubacarr? Share it with others.
View count: 261
All posts