THE SUCCESS STORIES
Here we bring some of the
amazing stories

young Gambians have to tell.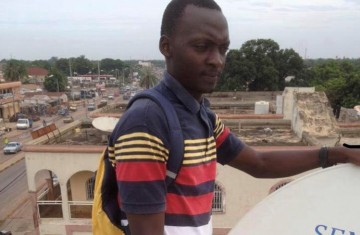 "The training has been a game changer in my life. It improved my income and strengthened the belief that I can make it in this country. Now I employ and train other young people for them to be able to support their respective families as I am doing''- Kek
Kekuta Joof
Kekuta Joof participated in the Satellite Installation training at Sterling Consortium, supported by YEP. He has also benefitted from a YEP toolkit and has recently been approved for a Mini-Grant. The training along with the job experience helped him master his craft and today he teaches other five youths on the job.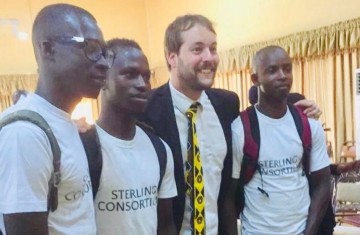 "After losing money trying to reach Europe illegally, we have now rebuilt our lives with the skills and tools we acquired with support from YEP. We are now able to provide for ourselves and our families"
3J
Ebrima Jallow, Ebrima Jarju and Saikou Jammeh met during their technical skills trainings at Sterling Consortium, supported by YEP. Two of them tried to take the backway but failed and eventually returned home voluntarily. In 2018, they formed 3J, a company that provides CCTV Installation, Plumbing and Electrical Installation services to schools, private homeowners and companies.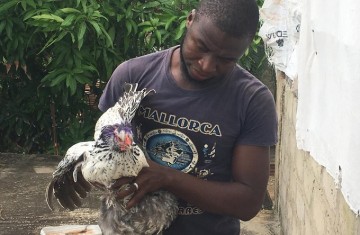 "I know that I can be bigger and better developing my poultry here than if I were in Germany or some other country. I am contributing to The Gambia, my homeland."
Baboucarr Jaiteh
Having experienced the hardship of the backway, Baboucarr Jaiteh started a small, local poultry business upon his return to The Gambia. With support through the YEP Mini Grant Scheme he managed to grow his business beyond the initial projection, allowing him to set his sights on scaling up and expanding his customer base now. His formally registered business, Soniba Poultry, provides work for nine employees.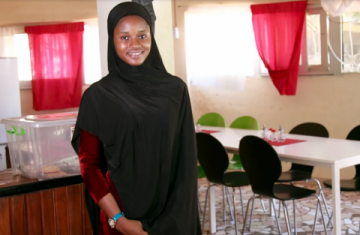 "After attending the training, I became even more determined. Operating your own business is better than working for someone who pays your monthly salary."
Isatou Jobe
Isatou Jobe operates a restaurant and offers catering services for institutions and formal events. The YEP Mini Grant Scheme enabled her to expand her business and to receive training on entrepreneurship and book keeping. She succeeded to build up her your own business, now even earning more money than when she was employed, while at the same time generating employment opportunities for other young Gambians.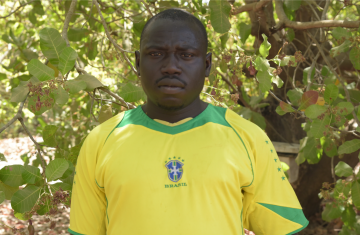 "Now I can go ahead with my plan to grow 20,000 cashew trees this year and expand my honey production."
Alfu M. Sarr
Alfu Sarr is a young entrepeneur from Ndofan village, NBR who runs a cashew growing business the Noble Business Initiative. With the financial support from winning the Young Business Innovation of the Year 2018 award, he plans to expand his operations.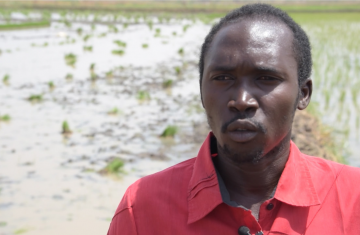 "Now I can cultivate all my rice fields because I will buy fertilizer and pay for ploughing on time and I will as well do my transplanting on time. This will increase my yield as you know farming cannot go without money."
Bora Kanteh
Bora Kanteh was named as the Runner Up in the Young Commercial Farmer of the Year 2018, for successfully producing 160 bags of rice. He plans to further improve the productivity of his farm in Brikamaba village, CRR with the financial support from winning the award.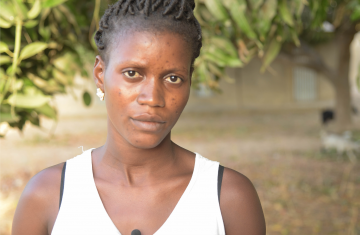 "Now I will be able to buy fertilizer and pay for ploughing and I will also be able to buy empty bags of rice cheaply. I will increase my production by three more hectares."
Hatta Boye
Hatta Boye, hailing from Boiram village CRR, won the Young Commercial Farmer of the Year 2018 Award for succesfully cultivating one hectare in her village, producing 3 tons of rice.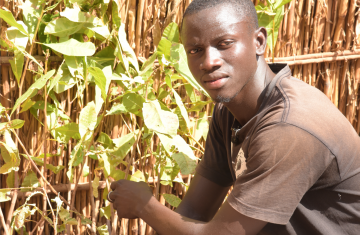 "Now I can fence my land, lease it and register my business and buy more cashew seeds to expand the farm."
Omar Trawally
Omar Trawally is a young cashew farmer from Foday Biram village, NBR. With a storng motivation to be independent, he is on track to expand his business with the financial support from winning the Young Emerging Business of the Year 2018 award.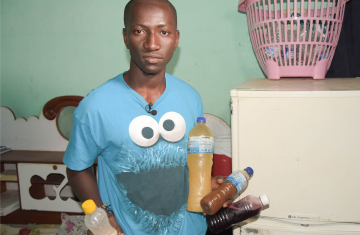 "Now I can use the money to buy refrigerator and enroll for training on preservative techniques."
Mamud Ndow
Mamud Ndow is an entrepeneur from Farafenni, NBR, who successfully established his juice processing nad production business, Ndow's Juice Bar. He won the Young Business Idea of the Year 2018 Award, and he has concrete plans to expand his business using the award.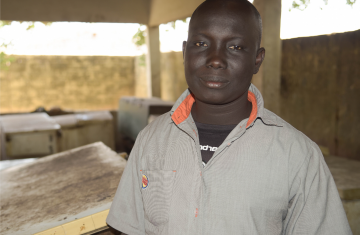 "Now I can register my business and improve my packaging and labeling standards because, I am now attracting many customers. I will as well develop and increase my supply scale."
Lamin Keita
Lamin Keita hails from Tendaba Village, LRR, and was awarded the Best Packaging and Labelling of Products of the Year 2018. With the financial support from the YEP's award, he plans to register and expand his packaging business.
"I will still maintain this cage, but now I can build another house at our backyard to start the layers. I believe this can enable me to create employment for other young people."
Fatoumatta Gassama
Fatoumatta Gassama is a young entrepeneur from Kubariko village, WCR who won the 2nd Runner Up for the Young Entrepeneur of the Year 2018 Award. With the financial support from YEP, she has a concrete plan to upscale her business and hire her fellow youth.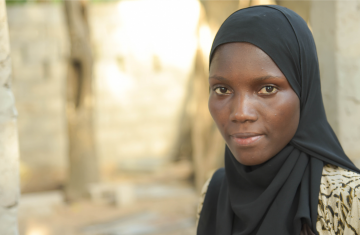 "Now I will be able to buy 10 more rams to increase the number in my farm."
Sarjo B. Jatta
Sarjo is an entrepreneur from Brikama, WCR who runs a sheep grazing business. With the financial support from becoming the 1st Runner Up of the Young Entrepreneur of the Year 2018 Award, she is planning to expand her business.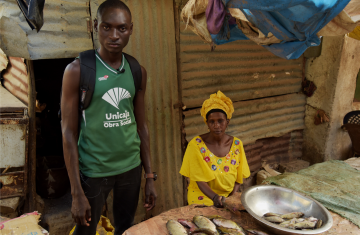 "Now I can expand my business not only within Farafenni but also to the coastal areas and I will buy a boat engine to continue working."
Musa Jaiteh
Musa Jaiteh is a young entrepreneur from Farefenni who won the 2018 Young Entrepreneur of the Year award for his business, "Jaiteh Fishing".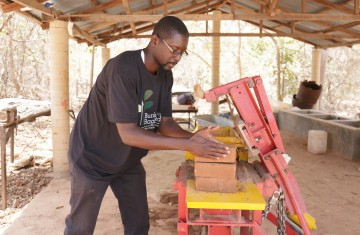 "The YEP programmes have really impacted my business a lot as I now got the required skills and knowledge to run my business and the manual press block making machine."
Masamba Ceesay
Masamba Ceesay participated on two entrepreneurship trainings funded by YEP, and, later on, on the two-week training course on the production and use of compressed stabilized earth blocks (CSEB) at Auroville Earth Institute, India. Based on his acquired knowledge, Masamba Ceesay founded Mass Construction Services Enterprise, with support from YEP's mini grant scheme.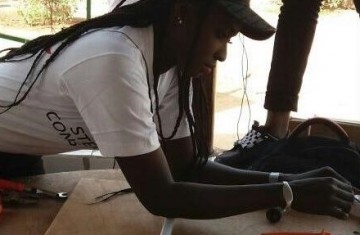 "Thank you YEP for giving me hope and confidence in life. I thought I would never have such an opportunity, but today I am a well-trained solar technician that installs PV Solar system on my own and I can compete with fellow men in the field"
Mariama Jarju
Mariama Jarju learnt the skills to install solar panels and will now be able to support a more green and efficient energy economy in The Gambia. She participated in the Sterling Consortium training on livelihood skills funded by YEP.